posted in <<Healing Lyme with Herbs > THRIVE! EXPERTS
Healing Lyme
Heavy metal detox and lyme
with Stephen Harrod Buhner, master herbalist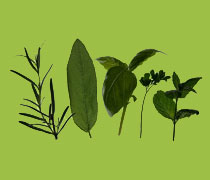 Dear Stephen,
Your Healing Lyme book is my bible. The herbs have been so valuable after doing a regimen of antibiotics for a year. Thank you for all you've done in this field. As I try to assist my compromised immune system, I want to address the possibility of detoxing heavy metals with herbs. Do you have a protocol for that? I would be interested in any thoughts you have along those lines.

Stephen's response:
I have heard a lot about detoxing heavy metals and have mixed feelings on it. It seems overhyped to me though I do understand the rationale behind it. In some instances it is probably warranted. I, however, like the idea of detoxing in general.
After someone with lyme is feeling better, stronger and more vital, a fast may be a good way to go. I go into a lot of detail about this in my book The Fasting Path, however, long story short, the human body is meant to fast every so often and during that time it does in fact detox effectively.
The best way to start is a juice fast. A water fast produces the best results but is strenuous and needs to be prepared for extensively especially by people with strong immune reducing illnesses. (However, a water fast is the best thing for IBS and other GI tract diseases, heart disease, type 2 diabetes, and so on and will correct those conditions fairly rapidly and often completely).
Stephen
HERB SOURCES RECOMMENDED BY STEPHEN BUHNER

Andrographis
400 mg tablets: Nature's Way
<400 mg tablets: Paradise Herbs
400 mg tablets: Planetary Formulas Full Spectrum

Japanese Knotweed (Resveratrol)
Green Dragon Botanicals
100 mg tablets: Paradise Herbs
bulk, wildcrafted: Woodland Essence
bulk and Source Naturals 500 mg tablets: 1st Chinese Herbs [Editor's note: As of September 2011, we have received reports that some people have had bad reactions to Source Naturals brand Resveratrol but have done fine with Paradise herbs. Sometimes the brand makes all the difference.]

Cat's Claw (Uncaria tomentosa)
500 mg capsules: Raintree
bulk, sustainably harvested: Raintree

Cryptolepis
tincture: Woodland Essence

Eleuthero (Siberian Ginseng)
Herb Pharm tincture - alcohol-based
Herb Pharm tincture - glycerite (alcohol-free)
250 mg capsules: Nature's Way

Stephania Root
Caution: New research has shown stephania
unsafe for use in pregnancy.
1st Chinese Herbs
Woodland Essence


ARTICLES BY STEPHEN BUHNER
The Use of Apis and Bi-Edta in the Treatment of Lyme Disease

Some Arguments against the Standardization of Herbalists 

Gaian Voices Interview with Stephen Harrod Buhner

Depth Diagnosis in the Practice of Sacred Plant Medicine 

The Lost Language of Plants

The Health Benefits of Water Fasting

Herbelegy 

The Fall of Gruit and the Rise of Brewer's Droop

Paradise Lost: Of Healing, the Sacred, and Beer

The Yeast of the Ancients


BOOKS BY STEPHEN BUHNER














Leave a reply