posted in <<Healing Lyme with Herbs > THRIVE! EXPERTS
Healing Lyme
Herbal kidney cleanse with Bartonella herbs?
with Stephen Harrod Buhner, master herbalist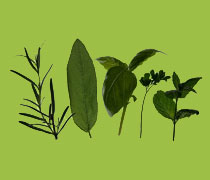 Dear Stephen,
I am working with LLND who believes in treating co-infections first. So, I have been on your Bartonella protocal for two weeks, and I do believe it is helping! I have another 4+ weeks on it. What I would like to do with this next 4 weeks while I am on the Bartonella herbs, is also do Dr. Hulda Clark's herbal kidney cleanse at the same time. It consists of the following: 1) a root decoction of hydrangea, gravel root, and marshmallow, mixed with black cherry concentrate; 2) a goldenrod tincture; 3) uva ursi and ginger root capsules; 4) magnesium and B6 supplements. One brews the tea and drinks throughout the day along with increasing water intake for 4 weeks. Ultimately, I want to also do the epsom salt/olive oil liver flush. I want my organs of elimination working really well. What do you think? I am a bit impatient, I really want to be well, soon, and to use my time to the greatest advantage. Thank you very much.

Stephen's response:
These programs have produced some good results over the years and there is no reason not to use them as you have described.
Stephen
HERB SOURCES RECOMMENDED BY STEPHEN BUHNER

Andrographis
400 mg tablets: Nature's Way
<400 mg tablets: Paradise Herbs
400 mg tablets: Planetary Formulas Full Spectrum

Japanese Knotweed (Resveratrol)
Green Dragon Botanicals
100 mg tablets: Paradise Herbs
bulk, wildcrafted: Woodland Essence
bulk and Source Naturals 500 mg tablets: 1st Chinese Herbs [Editor's note: As of September 2011, we have received reports that some people have had bad reactions to Source Naturals brand Resveratrol but have done fine with Paradise herbs. Sometimes the brand makes all the difference.]

Cat's Claw (Uncaria tomentosa)
500 mg capsules: Raintree
bulk, sustainably harvested: Raintree

Cryptolepis
tincture: Woodland Essence

Eleuthero (Siberian Ginseng)
Herb Pharm tincture - alcohol-based
Herb Pharm tincture - glycerite (alcohol-free)
250 mg capsules: Nature's Way

Stephania Root
Caution: New research has shown stephania
unsafe for use in pregnancy.
1st Chinese Herbs
Woodland Essence


ARTICLES BY STEPHEN BUHNER
The Use of Apis and Bi-Edta in the Treatment of Lyme Disease

Some Arguments against the Standardization of Herbalists 

Gaian Voices Interview with Stephen Harrod Buhner

Depth Diagnosis in the Practice of Sacred Plant Medicine 

The Lost Language of Plants

The Health Benefits of Water Fasting

Herbelegy 

The Fall of Gruit and the Rise of Brewer's Droop

Paradise Lost: Of Healing, the Sacred, and Beer

The Yeast of the Ancients


BOOKS BY STEPHEN BUHNER














Leave a reply