posted in <<Healing Lyme with Herbs > THRIVE! EXPERTS
Healing Lyme
Inflammation Control (stephania extract) & caution?
with Stephen Harrod Buhner, master herbalist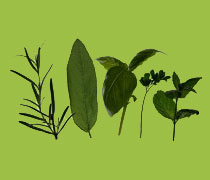 Dear Stephen,
Stephania tetrandra extract in Inflammation Control (IC) is the first herb I started on your protocol last August. It has helped tremendously with my joint and tendon pain. Per your suggestion, I was taking 6 caps per day (three times the recommended dose). A few times I had to temporarily stop this IC, and I found symptoms came back intensely within days. So it seems that I need to stay on it. I'm wondering if this IC stephania extract is safe to stay on at these high doses for many months. Recently I reduced the IC to 4 caps per day and added Plum Flower whole stephania, about 400mg/cap, 6 per day, in part to gain the benefits of the whole herb and in part to reduce cost. At the Vitamin Research Products website for IC, they have a "Cautions" link that brings up this info: "A strong inflammatory response is essential for a healthy immune response to infection, so this product [Inflammation Control] should not be used by anyone suffering an acute or chronic infections condition, unless such use is directed by your physician." I realize that with lyme, we are dealing with a unique and very challenging condition. On page 147, you speak very highly about the many ways stephania is an excellent herb for lyme. What do you think about this caution and the safety of using Inflammation Control for a year? Or more?

Stephen's response:
I am not worried about this caution and have no warning flags coming up about extended use.
Stephen
HERB SOURCES RECOMMENDED BY STEPHEN BUHNER

Andrographis
400 mg tablets: Nature's Way
<400 mg tablets: Paradise Herbs
400 mg tablets: Planetary Formulas Full Spectrum

Japanese Knotweed (Resveratrol)
Green Dragon Botanicals
100 mg tablets: Paradise Herbs
bulk, wildcrafted: Woodland Essence
bulk and Source Naturals 500 mg tablets: 1st Chinese Herbs [Editor's note: As of September 2011, we have received reports that some people have had bad reactions to Source Naturals brand Resveratrol but have done fine with Paradise herbs. Sometimes the brand makes all the difference.]

Cat's Claw (Uncaria tomentosa)
500 mg capsules: Raintree
bulk, sustainably harvested: Raintree

Cryptolepis
tincture: Woodland Essence

Eleuthero (Siberian Ginseng)
Herb Pharm tincture - alcohol-based
Herb Pharm tincture - glycerite (alcohol-free)
250 mg capsules: Nature's Way

Stephania Root
Caution: New research has shown stephania
unsafe for use in pregnancy.
1st Chinese Herbs
Woodland Essence


ARTICLES BY STEPHEN BUHNER
The Use of Apis and Bi-Edta in the Treatment of Lyme Disease

Some Arguments against the Standardization of Herbalists 

Gaian Voices Interview with Stephen Harrod Buhner

Depth Diagnosis in the Practice of Sacred Plant Medicine 

The Lost Language of Plants

The Health Benefits of Water Fasting

Herbelegy 

The Fall of Gruit and the Rise of Brewer's Droop

Paradise Lost: Of Healing, the Sacred, and Beer

The Yeast of the Ancients


BOOKS BY STEPHEN BUHNER














Leave a reply