posted in <<THRIVE! EXPERTS > Wise Woman Ways
Wise Woman Ways
Protecting the blood brain barrier
with herbalist Susun Weed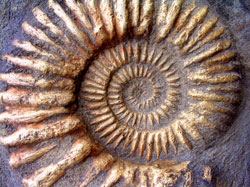 Hi Susun,
One thing I'm wondering about is milk thistle vs. glutathione. I've heard that glutathione is supposed to serve as a barrier to chemicals entering the brain (which is my main issue as my brain has been chemically injured) whereas the milk thistle serves as a barrier to prevent them from entering the liver. The theory behind glutathione is if you can prevent the chemicals from entering and affecting the brain, then you're going to function at a much higher level cognitively as well as physically. I know the liver plays a huge part in dealing with chemicals but I would think that I need to treat my brain as well. I try to eat things such as avocados, asparagus, and walnuts to get the glutathione naturally. I've been doing daily infusions of nettles for the past seven months and have made great strides in regaining my health. My reactions to exposures have decreased, which is now making me even more aware of cognitive issues. Is there anything you can suggest that would work in a similar way as the glutathione?

Karen Joy's response (apprentice to Susun Weed):
Yes, it is true that Milk Thistle seeds are most often used as a protective for the liver, preventative before harmful exposure. Glutathione, as an anti-oxidant, is also protective, though I am less familiar with its specific use for brain protection. I do understand your thinking, though do not know of an herb known specifically to offer the same sort of protection for the brain.
There are herbs, however, that can help increase cognitive function, perhaps just as Milk Thistle aids the liver, or perhaps through another route. Ginkgo biloba tincture is the most well known. I have heard wonderful things about rosemary as well: drink as a tea and add the fresh herb liberally to foods. Many mint family plants, such as rosemary, are antioxidant rich, self-heal (Prunella vulgaris) tops the list. I dry the leaves and flowerheads of this common lawn "weed" for a tea, and prepare the fresh herb in vinegar to sit for at least 6 weeks, and use on my near daily "salads" with extra virgin olive oil and sea salt.
The best way that I know to increase cognitive function is exercise, both mental and physical. Moving to get oxygen flowing throughout your body; and challenging yourself to memory games and doing word and number puzzles. The best way to strengthen is to use, gently and without pressure, but use it. I have seen how chemical exposure can effect cognitive abilities, even in my own family of chemists. I have also seen how these simple measures can increase it.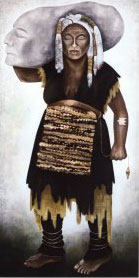 I am so glad you are working with nettle leaf infusions and eating foods that feel nourishing. That the nettles has shown such benefit in this time says it is an effective route for you, and I hope you continue as long as it is enjoyable. It is very possible you will shortly see cognitive effect as well.
When visualizing your relationship with those things around us that can do us harm, and your image of your overall health, I encourage you to know that you are strong and resilient. We can focus on "barriers" or walls to protect us, but then if that wall is ever breeched we may feel susceptible to great and fast harm. I instead invite you to see your strength not in the wall but in your resiliency, your ability to to take the bumps and bruises of life and rebound back, and further to see the strength in you that will grow as a result.
In your letter I hear your deep care for yourself. I hear your desire for, but moreso your faith in, your expanding health. Your pro-action is the source of your healing. The clarity with which you are communicating tells me lots too about the clarity of your thinking.
love and blessings, Karen Joy
(apprentice to Susun Weed)
photos: Wise Woman Spiral
©iStockphoto.com / Chuck Spidell |
Berridraun Stone Teller
©
Carolyn Hillyer
Leave a reply