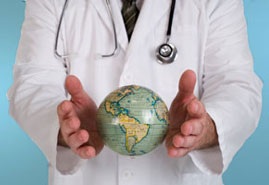 Dear Dr. Rea,
Once chemical sensitivity symptoms present, how safe is it to chelate mercury (assuming there are no amalgams present)? If chelation is possible, what is the safest way to achieve this?

Dr. Rea's response:
If the health of the person is stable, chelation may be helpful as mercury toxicity may be involved in the health problems and symptoms of the individual. Mercury toxicity can affect brain, bone, immune system, and organ functioning.
The safest way to reduce mercury toxicity is through IV therapy of Vitamin C and Glutathione combined with deep heat chamber chemical detoxification. A total program of metal and chemical avoidance and the use of air purification, organic food and glass bottled spring water is essential.
William J. Rea, M.D., F.A.C.S., F.A.A.E.M.