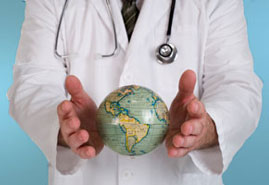 Dear Dr. Rea,
Is it possible to reduce chemical reactions as they occur? What do you suggest to your patients?

Dr. Rea's response:
At the Environmental Health Center-Dallas (EHC-D), we skin test and treat histamine and serotonin, mediators produced in allergic reactions. The patients use these to stop allergic reactions. Histamine can be used for any allergic reaction; serotonin is frequently more effective for headaches and gastrointestinal reactions.
Tri salts, a combination of calcium, sodium and potassium salts are also used to clear reactions. Vitamin C is used to stop some allergic reactions. Oxygen is used by those to clear reactions and to deal with more serious reactions affecting breathing.
Patients leave areas as quickly as possible if they feel they are being exposed to a chemical which may cause a reaction. Patients test some chemicals such as cigarette smoke, perfume, cologne, car exhaust, etc. Antigens obtained from skin testing can be taken either before to prevent or lessen a sensitivity response or after an exposure to clear reactions.
William J. Rea, M.D., F.A.C.S., F.A.A.E.M.