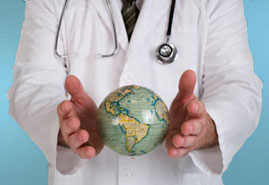 Dear Dr. Rea,
I am mold and chemical sensitive and this year our fridge water line slowly leaked water and it ran under the top flooring unnoticed for a time. The flooring has been ripped out and even the subfloor (in most places) has been replaced. Unfortunately, one of the contractors told me not to move anything, that they would cover it all with plastic before removing moldy stuff…. they didn't. I'm trying to vacuum and dust books that got this toxic crud all over it as best I can. Can I check to see if there are enough mold spores present to be making me ill? I haven't felt well, but am not sure of the cause… new prefinished flooring, mold spores, or the construction about 1/4 mile away.

Dr. Rea's response:
Yes, mold plates can be purchased through the American Environmental Health Foundation at 800.428.2343.
William J. Rea, M.D., F.A.C.S., F.A.A.E.M.