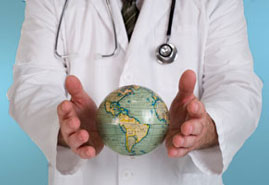 Dear Dr. Rea,
I have been in recovery from extreme electrical sensitivity for 5 years now. I have done heavy metal detoxing, special diets, UV Light, you name it. I have high DDE (broken down DDT), bilirubin, demyelination, headaches, pain around cell phones, WiFi, radio/TV towers…I am taking phosphatidylcholine and numerous other supplements. If the toxins mess up acetylcholine, how do I replace or repair the nerves? Basically, how do I recover? Thanks.

Dr. Rea's response:
Avoiding exposure to cell phones, WiFi, radio/TV towers and other types of EMF radiation while providing concentrated nourishment in the form of IV oral nutrients can help your body to rebalance itself. B vitamins are particularly helpful for the nervous system. Good environmental control of electrical as well as chemical exposures is a must for any treatment program.
William J. Rea, M.D., F.A.C.S., F.A.A.E.M.