posted in <<THRIVE! EXPERTS > Wise Woman Ways
Wise Woman Ways
Eczema
with herbalist Susun Weed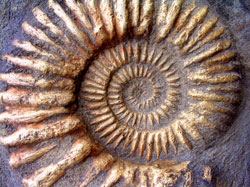 Hi Susun,
What can I do about eczema – does it require topical, dietary, or other types of solutions? I've heard others say it is caused by food allergies.

Susun's response:
Burdock in any form has been used by many to relieve skin problems. See my book Healing Wise for more info on dosage and how to use.
Yellow dock root tincture can also be helpful, as can dandelion. You can take any one of these, or all three together, as you like.
Skin problems often have an emotional component, too.
The skin divides inside from outside. If we feel trapped in our skins and unable to be touched, we open our skin with eczema. Conversely, if we feel abraded by life, our skin itches and breaks. Which side of this are you on? How could you help your skin feel less dense or less fragile?
Green blessings, Susun Weed
posted on December 18, 2007 | tags: eczema
Leave a reply