posted in <<Managing MCS > THRIVE! EXPERTS
Managing MCS
Toxin binders for sauna treatment
with William J. Rea, M.D., F.A.C.S., F.A.A.E.M.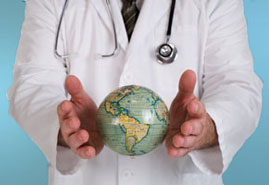 Dear Dr. Rea,
I have MCS/CFS and I run a group on Yahoo that is called Sauna Detox. We have a few hundred people on there and we discuss all types of detox, at the moment we are having a discussion about what is best to use to reduce the toxins at sauna time. We have been talking about charcoal, psyllium husks, flaxseed meal, bentonite clay, cholestyramine, chlorella, limu moui, modifilan, and zeolite liquid. I am very reluctant, as a person with MCS, to take a product from a doctor like cholestyramine. Most of our group thinks charcoal seems to be the best to help rid them of the toxins. Could you please give your opinion. Thank you.

Dr. Rea's response:
Charcoal, psyllium husks, flaxseed meal and bentonite clay are all okay. Keep in mind that charcoal also takes out the minerals.
Cholestyramine and chlorella are not recommended. In our experience at the clinic, cholestyramine doesn't work long term. We also find that most react to algae, which is what chlorella is made from.
William J. Rea, M.D., F.A.C.S., F.A.A.E.M.
WILLIAM J. REA, M.D. LIBRARY
Leave a reply