posted in <<Managing MCS > THRIVE! EXPERTS
Managing MCS
Best source of water?
with William J. Rea, M.D., F.A.C.S., F.A.A.E.M.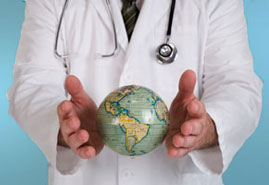 Dear Dr. Rea,
I'm trying to figure out the best way to source water. Should one drink bottled water only or is filtered better? Distilled? What about well water? And for shower and sink – what type of whole house purification system do you recommend? I want to have a rainwater catchment system; do you know anything about that and should I be doing something specific/using special materials for my chemical sensitivity? Thanks so much for your advice.

Dr. Rea's response:
Generally, the best water source is spring water bottled in glass, and I recommend Mountain Valley to my patients. However, some with severe environmental illness cannot tolerate a high mineral content in their water, or tolerate a specific ratio of minerals better than others and will do better with a different brand. Some don't do well with high mold or algae levels. As with building materials and food sensitivities, there are individual tolerance levels and one should experiment to find their best option.
Absolutely avoid water bottled in plastic. Filtered water or distilled water are okay, but spring water bottled in glass is preferable. Well water may be okay but most wells are contaminated up to 300 feet. For shower and sink use, a good filtration system should be adequate. Currently I feel the best type is a ceramic and carbon filter encased in stainless steel. For specifics on water filtration systems, please contact our foundation at 800.428.2343 or visit the website.
For those interested in rainwater catchment systems, rain water is typically very polluted and should be filtered well before using for irrigation and other non-drinking uses. No matter the source, one should complete a water analysis to determine the specific contaminants that need to be removed. You can order a water analysis through our foundation at 800.428.2343 or visit the website.
William J. Rea, M.D., F.A.C.S., F.A.A.E.M.
WILLIAM J. REA, M.D. LIBRARY
Leave a reply