posted in <<Healing Lyme with Herbs > THRIVE! EXPERTS
Healing Lyme
Resveratrol gave me vertigo
with Stephen Harrod Buhner, master herbalist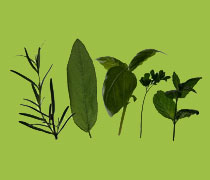 Dear Stephen,
I have had lyme and/or babesia for up to 18 years. Aside from weird illnesses that last a few months and went away, I only began to get really ill in 1999/2000. I was finally diagnosed in Feb 2001, went on mepron by March and felt much better by May…for a while. One step forward, two back. I was on IV for months. Biaxin and zithro for months. And when I tried to find knotweed it was almost impossible until just recently.

One Lyme issue is IBS to the point that for years I barely passed food thru my tract for days at a time. So your basic protocol simply binds me up. On knotweed I felt fab after a day or so, and then TERRIBLY dizzy for days until I stopped it. I started out slow. Now what? I have no life. Achy, exhausted, dizzy, severe pain in hips and knees, forgetful, hurt all over, insomnia, drenching night sweats. High and low thyroid results. Am now on 1000mg of amoxicillin. Dizziness made worse with stress/stage fright type feeling, but it was all the time all day every day while on resveratrol. I am 47 and so night sweats etc. are now also perimenopause, an issue that occured to me a few years back—would I know? Answer: nope! Its Lyme or its the Change….

Stephen's response:
I would highly suggest you work on the IBS to reduce the symptom picture there. My primary suggestion is the use of fresh juices. This is a problem that I have had over the years and this protocol can help immensely. Fresh juice of cabbage (most important ingredient), celery, and carrot daily. A piece of cabbage the size of a good sized carrot, 3 stalks celery, 2 carrots. Every morning, first thing.
Cabbage contains substances that are specific for inflammation in the GI tract. Follow that by oatmeal for breakfast every day for at least 3 months. Try glutamine 500-1000 mg 3x daily, folic acid 400 mg daily, zinc picolinate 25-30 mg daily, and EPA 1500 mgs daily.
I would highly suggest you cut out all caffeine if you are using any. I would suggest the use of eleutherococcus tincture daily for a long time, start at a low dose (1/16 tsp) and work up to 1 tsp per day over time. Also: the celery juice and oatmeal will help with adrenal exhaustion and immune fatigue and eventually the dizziness.
I would suggest the use of stephania for the dizziness. I would also suggest that you take some herbs for GI tract infection by lyme bacteria. Daily: pepto bismol or equivalent (for the bismuth), cryptolepis tincture 1/2 tsp 3x daily (www.woodlandessence.com), goldenseal tincture (1/4 tsp 3x daily). Then, try the knotweed again after 3 or 4 months.
Stephen
posted on May 12, 2008 | tags: adrenal fatigue, Babesia, bismuth citrate, Borrelia burgdorferi, cryptolepis, cryptolepsis, digestive wellness, eleuthero, Healing Lyme, lyme disease, stephania root, vertigo
HERB SOURCES RECOMMENDED BY STEPHEN BUHNER

Andrographis
400 mg tablets: Nature's Way
<400 mg tablets: Paradise Herbs
400 mg tablets: Planetary Formulas Full Spectrum

Japanese Knotweed (Resveratrol)
Green Dragon Botanicals
100 mg tablets: Paradise Herbs
bulk, wildcrafted: Woodland Essence
bulk and Source Naturals 500 mg tablets: 1st Chinese Herbs [Editor's note: As of September 2011, we have received reports that some people have had bad reactions to Source Naturals brand Resveratrol but have done fine with Paradise herbs. Sometimes the brand makes all the difference.]

Cat's Claw (Uncaria tomentosa)
500 mg capsules: Raintree
bulk, sustainably harvested: Raintree

Cryptolepis
tincture: Woodland Essence

Eleuthero (Siberian Ginseng)
Herb Pharm tincture - alcohol-based
Herb Pharm tincture - glycerite (alcohol-free)
250 mg capsules: Nature's Way

Stephania Root
Caution: New research has shown stephania
unsafe for use in pregnancy.
1st Chinese Herbs
Woodland Essence


ARTICLES BY STEPHEN BUHNER
The Use of Apis and Bi-Edta in the Treatment of Lyme Disease

Some Arguments against the Standardization of Herbalists 

Gaian Voices Interview with Stephen Harrod Buhner

Depth Diagnosis in the Practice of Sacred Plant Medicine 

The Lost Language of Plants

The Health Benefits of Water Fasting

Herbelegy 

The Fall of Gruit and the Rise of Brewer's Droop

Paradise Lost: Of Healing, the Sacred, and Beer

The Yeast of the Ancients


BOOKS BY STEPHEN BUHNER














Leave a reply