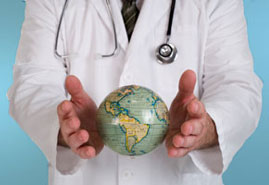 Dear Dr. Rea,
I have had MCS for 30 years. For the past 6 months I have suffered severe depression after the death of two family members. I have tried natural methods to treat depression, but they have not helped. My therapist feels that I need to go on an antidepressant temporarily. Because of my sensitivities I don't know what would be the safest thing to try. Any suggestions?

Dr. Rea's response:
If you choose to go on an antidepressant temporarily, I would suggest using it no more than one to two months. You could try Elavil—others with your condition have tolerated it well, but there is no guarantee you will.
William J. Rea, M.D., F.A.C.S., F.A.A.E.M.