posted in <<THRIVE! EXPERTS > Wise Woman Ways
Wise Woman Ways
Genital herpes
with herbalist Susun Weed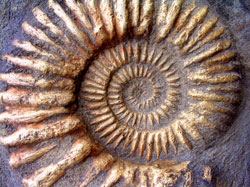 Hi Susun,
I have genital herpes and am also chemically sensitive. I have had very few outbreaks, and usually cannot even see a sore at all when I have the pain in my genital region. Right now I have what feels like a herpes outbreak but I did not get the typical nerve pain warning before the sore. Can you recommend some natural approaches to soothing the inflamed area? Blessings.

Karen Joy's response (apprentice to Susun Weed):
Sometimes herpes outbreaks can be quite mild, so much so it is hard to know whether it is one. If it is this Hypericum perforatum (St. Johns' Wort, St. Joan's Wort) is wonderful, and will not hurt to try if it is not. Oil made from Hypericum fresh flowering tops can be used topically as often as wanted. This is true if in the future you feel the tingle before the itch and burn. Be sure to not put your hands in the oil and to wash your hands after applying in case it is a herpes outbreak.
Concurrent internal use of Hypericum tincture, made from the fresh or freshly dried flower tops increases the benefits. There is concern this tincture may decrease effectiveness of birth control pills or some antidepressants, if taken at the same time. If using the tincture, take a dropperful as needed, every hour while acute, then three times a day for a few days before and after. Most though who have mild outbreaks or only the warning of onset, can used the oil and tincture for half a day then be fine.
love and blessings, Karen Joy
(apprentice to Susun Weed)

photos: Wise Woman Spiral ©iStockphoto.com / Chuck Spidell
Leave a reply