owners at Nightline's Disney /ABC also own psychiatric hospitals



by Patricia Ann Rattray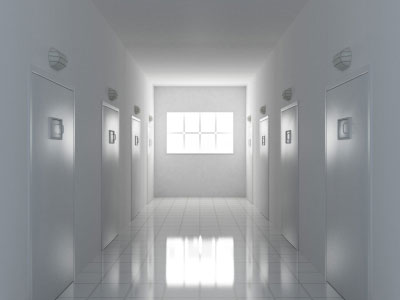 Part II of a three-part report on Nightline's coverage of Dr. William Rea at the Environmental Health Center Dallas, and Chemical Sensitivity.

ON MARCH 20, 2008, NIGHTLINE AIRED a prejudicial and essentially dishonest program about Dr. William Rea, the specialty of Environmental Medicine, and Chemical Sensitivity. Part I of this report highlighted Nightline's misrepresentation of Chemical Sensitivity, its misrepresentation of the treatment techniques of Environmental Medicine, and the politicalization of function of the Texas State Medical Board.
Nightline failed to report that similar suits are going on all over the country in an effort to stamp out the practice of Environmental Medicine. Case in point, the doctor treating over 400 Boeing employees for chemical injury in the state of Washington was sent threatening letters by the State Licensing Board in Washington.1 John E. Bryson who sits on the board at Nightline's Disney/ABC also sits on the board at Boeing.
Round up the "good ol' boys" for another pass at genocide.
So who else is around at Disney/ABC? Well, Richard Rainwater, a Texas billionaire owns a block of Disney/ABC. Rainwater is cofounder of the the largest for-profit hospital chain around, HCA/Healthcare, and an owner in a network of businesses which own and operate psychiatric hospitals.2 He was also a partner with George W. Bush in ownership of the Texas Rangers until it was sold to Thomas Hicks.3
In 2000, HCA/Healthcare was the target of a federal government health fraud investigation, and subsequently paid hundreds of millions of dollars in civil penalties and criminal fraud charges. Want to hear one of the charges? It assured doctors joining its clinics that the company would use all their resources to ensure that any competing medical services failed.4
The allergist used as an antagonist on the Nightline segment comes from the University of Texas Southwestern Medical Center and if you go to ABC's website and look under 'health news', oddly enough, there are a preponderance of doctors from Southwestern Medical Center, many who malign alternative treatments for medical conditions. David A. Khan is there again, warning us in a video that acupuncture can have serious side effects.
After selling the Texas Rangers to Hicks, one of Bush's first acts as governor of Texas was to newly create a financial investment arm for the University of Texas and appoint Hicks as Chair. Now the public funds at U of T could be used to finance private projects. Nearly $9 million in state dollars from U of T were invested in Rainwater's holdings having to do with psychiatric care. So the University of Texas profits by increased use of psychiatric hospitals.5, 6
Individual physicians working at University of Texas can also profit from increased use of drugs. CSPI's Integrity in Science Project currently lists 65 doctors at U of T who receive financial benefit from pharmaceutical companies. In addition, U of T Southwestern Medical Center lists 19 clinical trials for psychiatric drugs currently underway. Drug trials can be quite lucrative for participating physicians. The Wall Street Journal reported that doctors with academic affiliations have been paid as much as $30,000 per patient per drug trial, which translates to between $500,000 and a million dollars for participation in one study.7 Doctors have also received five-figure consulting fees from pharmaceutical companies for nothing more than a commitment to prescribe the company's drugs.8
Moran failed to report on the broadcast that 16% of the U.S. population reports increased sensitivity to chemicals and of this, 3.5% have been diagnosed with life-altering Chemical Sensitivity.9 A greater than average number of these people are living on the mid-coast of California where environmental conditions are supportive of recovery. Last year Bush declared a State of Emergency in this same area calling for monthly aerial spraying of pesticides over residential areas. This is life-threatening to those with Chemical Sensitivity. With over 6 million people total in the spray area, 210,000 disabled people will have to move or face severe consequences. Outraged citizen's groups have organized to resist the spraying which began last year in Santa Cruz and Monterey counties. What part of Monterey County escaped being sprayed with poison? Why, Pebble Beach where Richard Rainwater owns a home.10
What else does the spraying in California accomplish beside disposing of the chemically sensitive at a faster rate? It destroys epidemiological evidence that avoidance of toxic chemicals results in healing of chronic medical conditions. And you thought you got on the clattering train of your own accord.
Another owner in Disney/ABC is the Bass family, notably Rainwater's friend Sid R. Bass, fellow Texas billionaire and heir to the Richardson oil and gas fortune. Bass also owns companies that manufacture medical equipment and a company that provides worker compensation insurance. Oil and gas drilling destroys environments that people need to have healthy lives. But if you also make money from people becoming ill, then that becomes an added benefit. Bass and his siblings also donate large sums to U of T. 11, 12
Who else stands to lose by recognition of chemical sensitivity? Several other board members at Disney/ABC do. Two Board members at ABC also sit on the board of Proctor and Gamble, manufacturer of a host of products for everyday household use that contain toxic chemicals. Additionally, over half of P&G's line of prescription drugs are used for conditions recognized as allergies by Environmental Medicine physicians. For example, P&G sells Enablex, prescribed for overactive bladder, a condition which is expected to generate prescription sales of $2.25 billion dollars a year.13 Another ABC board member sits on Estee Lauder's (perfume) board, and yet another sits on the board at Chlorox.
By attempting to discredit Dr. Rea, a recognized authority on Chemical Sensitivity, businesses who stand to lose by recognition of this illness proactively protect their interests at the expense of the health of millions of Americans.
"Recognition of this syndrome as an illness, with potential to cause permanent disability, could involve changes in health care coverage and delivery, awarding of workers' compensation benefits, and the regulation of chemicals in the workplace and the environment in the United States." (P. J. Sparks, et al. "Multiple Chemical Sensitivity: A Clinical Perspective"; Journal of Occupational Medicine [1994; 36: 718-737])
see also:
Nightline ABC's Clattering Train – Part I
Nightline ABC's Clattering Train – Part III
Environmental Medicine vs Psychiatry, A David and Goliath Story

Protect your health rights and those of others by writing to Texas Legislature Representives and the Texas Medical Board to protest the review of Dr. Rea's license. For background information in composing your letter see: "Letter from Dr. Rea to Patients"
Texas Legislature Representatives:
Senator Jane Nelson
Chair of the Senate Health
and Human Services Committee
P. O. Box 12068
Austin, TX 78711
TEL: (512) 463-0112
jane.nelson@senate.state.tx.us
Representative Fred Brown
Room CAP GW.4
P.O. Box 2910
Austin, Texas 78768
TEL: (512) 463-0698
FAX: (512) 463-5109
Texas Medical Board:
Donald W. Patrick, M.D., J.D.
(Executive Director)
Texas Medical Board
P. O. Box 2018
Austin, Texas 78768
TEL: (512) 305-7030
FAX: (512) 305-7051

sources:
1Eric Nelson, "The MCS Debate: A Medical Streetfight," Washington Free Press [Seattle] February/March 1994.
2Stephanie Anderson Forest, Kathleen Morris, Amy Barrett, Susann Rutledge and Barbara Silverbush, "Rainwater, Can He Recoup," Business Week, November 1998.
3Jerry Politex, "New Facts About Bush's Whitewater Made Available," Bushwatch.com.
4Michael Wynne, "Columbia/HCA Overview: The Rise and Fall," uow.edu.au.
5Political Friendster, "Connection between HM Capital Partners- was Hicks, Muse, Tate & Furst and Bush Rangers and Pioneers," politicalfriendster.com.
6Jerry Politex, "New Facts About Bush's Whitewater Made Available," Bushwatch.com.
7Vera Hassner Sharav, "Conflicts of Interest," 14th Tri-Service Clinical Investigation Symposium, May 5-7, 2002.
8Gardiner Harris, "MEDICAL MARKETING — Treatment by Incentive; As Doctor Writes Prescription, Drug Company Writes a Check," New York Times, June 27, 2004, Health.
9Kreutzer, Richard; Neutra, Raymond R.; Lashuay, Nan, "Prevalence of People Reporting Sensitivities to Chemicals in a Population-based Survey," American Journal of Epidemiology 150(1):1-12, July 1, 1999.
10Oliver Ryan, "The Rainwater Prophecy," Fortune Magazine, December 26, 2005.
11Gretchen Morgenson, Riva D. Atlas, "Bass Family, in Need of Money, Forced to Sell 6.4% of Disney," New York Times, September 21, 2001, Business.
12The University of Texas System, Chancellor's Council Giving Societies.
13Timothy Roe, "Beijing Med-Pharm Signs Shanghai Novartis Deal," SeekingAlpha.com, Stock Market Opinion and Analysis, November 28, 2007.
photo credits: Hospital Corridor © Yannis Ntousiopoulos / iStockphoto

Patricia Ann Rattray is a writer specializing in issues of holism and social justice and is actively engaged in creating a healthy sustainable world.