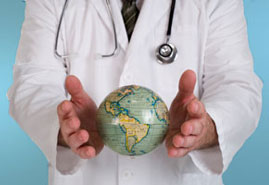 Dear Dr. Rea,
For about 4 months, after using hard water (city supplied) for drinking and bathing, my hair has become very thin and every time I shampoo I lose around 200 hairs instantly. Which water filter can solve my problem – Berkey or Doulton or a demineralizing product?

Dr. Rea's response:
We recommend the Doulton water filtration system, and you can purchase it through our Foundation: Doulton water filtration products.
William J. Rea, M.D., F.A.C.S., F.A.A.E.M.