posted in <<thrive! TV
Ani Phyo's Raw Food Kitchen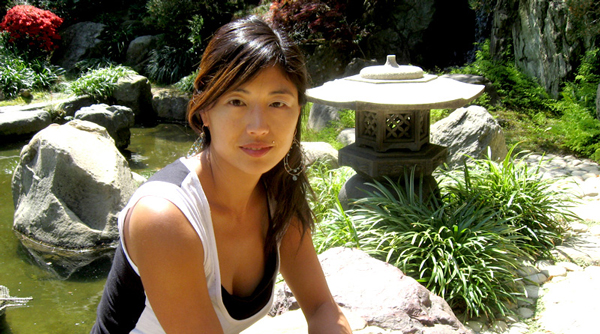 Ani Phyo is the host of the award winning most popular uncooking show on YouTube, Ani's Raw Food Kitchen Show, and is the author of internationally acclaimed best-seller Ani's Raw Food Kitchen: Easy, Delectable, Living Food Recipes. Ani inspires global audiences with her fast, easy, delicious, healthy recipes and eco green lifestyle.
WHY RAW?
My belief is that illness is created by toxins we put into our bodies. Eating raw foods helps me detoxify, stay healthy, strong, fit, weigh my ideal weight, and look my best. When I eat whole fresh organic foods, manufacturers can't sneak in chemicals, perservatives, artificial colors, flavorings, or other toxins into my food. I go straight to Mother Nature as my source for nutrient rich foods. I thrive on nutrifiying myself with the highest quality food I can get my hands on.
PAST SHOWS

Supreme Master TV

Raw Food Talk

Ani Phyo demo reel

Lucuma Ice Kream

Two Berry Chutney

ABC Channel 7

Donut Holes

Fuzzy Navel Smoothie

De-seeding Vanilla Bean

Ginger Almond Nori Rolls

Mediterranean Dolmas

Kreamy Avocado Soup

Farmers' Market

Mylk & SmartMonkey Cereal

Spanish Breakfast Scramble

Kreamy Curry Dressing
FEATURED RECIPE
Marinara Sauce
Makes 4 servings
* 1 1/2 cups cherry tomatoes
* 1 medjool date, pitted
* 1 teaspoon oregano, dried
* 1/2 teaspoon rosemary, fresh
* 1 Tablespoon lemon juice
* 1/3 cup olive oil
* 2 teaspoons salt
Place all ingredients into your blender and blend smooth.
Scoop over your noodles. Serve into 4 bowls. Top with
basil and chopped rosemary. Serve and enjoy!
Noodles
* 2 zucchini, cut into 4 inch chunks
* or, 2 bags of Kelp noodles, rinsed and drained well
Use a spiralizer to spiralize zucchini into noodle strips.
Place into a bowl. Or, place Kelp Noodles into mixing bowl.
Toss with Marinara Sauce.
watch Ani's fresh Marinara Sauce episode

check out Ani's website for more recipes and latest news

Leave a reply