live TV and video library for Environmental Illness and related conditions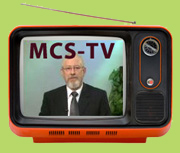 MCS-International.org's 24-7 TV broadcasting station with an extensive on-demand video library. Thank you to Gordon McHendry at MCS-International for providing this wonderful resource!!



To browse the MCS TV on-demand library, click on the "menu" link at the bottom right of the TV screen above.