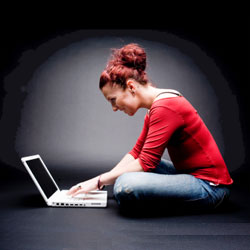 Websites and articles about chemical sensitivity.
A Canary's Eye View
Catherine Holmes Clark's interesting site on Chemical Intolerance and related conditions.
Ability Maine Resources
Guide to Chemical Intolerance resources, from the website of Ability Maine, Maine's online news magazine and resource guide for people with disabilities.
Advice for Non-Toxic Living
Guidelines for non-toxic living from Our Little Place, Gorden and Jacki's website on their music, faith, and Chemical Intolerance, with a special page devoted to the dangers of perfume.
Alison Johnson MCS
DVDs, videos and books on the Gulf War Syndrome and Chemical Sensitivity by author/producer/director Alison Johnson.
Antidote Radio
The voice of reason on environmental health, MCS, and modern cultural toxicity.
Biotoxin Illness
Ritchie C. Shoemaker M.D.'s site on biotoxin illness diagnosis and treatment using 21st century medicine.
Chemical Injury
Dr. Grace Ziem's informative website, with information on her treatment approach to chemical injury.
Chemical Injury Information Network (CIIN)
Support and advocacy group for Chemical Intolerance, providing medical and legal referrals, resource materials, the Our Toxic Times newsletter, and more. 406.547.2255
Chemical Sensitivity Foundation
Primary goal: to raise public awareness about Chemical Intolerance—their special section on the World Trade Center Disaster includes a WTC Health Registry. 207.725.8570
Chronic Neurotoxins
Dr. Ritchie J. Shoemaker's website provides information on chronic human illness caused by exposure to toxins produced by living organisms (biotoxins). Many biotoxins are neurotoxins in that they adversely affect neurologic function, and can result in Multiple Chemical Sensitivity (MCS).
Creative Canaries
A forum for artists with Chemical Sensitivity where they will find recognition, where they can develop the chances for selling their art and where they can exchange knowledge about safe material and other things.
Creativity for the Chemically Sensitive
A group for those having creative challenges due to Multiple Chemical Sensitivities. Discuss non-toxic material alternatives, and other related issues.
Eating for Healing
Dietary advice from Dr. Grace Ziem, as part of her Neural Sensitization Protocol: to best help repair chemical injury, the right foods speed repair. What to eat and how is listed first; then why to eat it follows. Suggestion: Print out this What to Eat and How page and put it on your refrigerator door for handy reference. Also, print out the Alkaline Diet for Healing chart and keep that handy, as well.
Dynamic Neural Retraining System™
Website of Annie Hopper, a core belief counselor in British Columbia who regained much of her functionality after becoming severely chemically and electrically sensitive. She attributes her healing to her rewiring her brain using exercises based on the concept of brain plasticity. Annie now offers 3 day workshops to teach others these same exercises.
EI Wellspring
Articles on how to cope and live well with EI, with a special section on electrical sensitivity.
Emergency Advice
Long list of natural remedies for various chemical reactions.
Environmental Health Center-Dallas (EHCD)
The Environmental Health Center-Dallas, Texas medically tests and treats human health problems including sensitivities to pollens, molds, dust, foods, chemicals, air (indoor/outdoor), water, electrical (electromagnetic- EMF) sensitivity and many more health problems as they relate to our environment. The center is run by William J. Rea, MD who has treated over 20,000 patients with Environmental Illness. 214.368.4132
Environmental Illness Resource
Information and community resources for sufferers of CFS, fibromyalgia, multiple chemical sensitivity, allergies, candida, and related conditions. Includes regular news, research updates, doctor authored articles, forums, book and product reviews and much more.
Environmental Sensitivities Research Institute
Mission: to support sound scientific and medical research into environmental intolerance issues, and to compile and disseminate information on those issues.
Gupta Amygdala Retraining™
Ashok Gupta offers a DVD program, as well as in-person treatments, to help retrain the brain and calm the hyperaroused amygdala—the brain's fight or flight center of fear and anxiety. His program treats Chronic Fatigue Syndrome (CFS), as well as related conditions of Post-Traumatic Stress Disorder (PTSD), Fibromyalgia (FM), and Multiple Chemical Sensitivity (MCS).
Health and Environment Resource Center
Message boards, articles, books and other resources for anyone suffering from chronic health issues and wanting to learn more about the effect the environment has on our health.
Healthy Highway
Living well with limits—a resource reservoir of options, products, and services available to assist you in living well and living healthy, including How to Prepare for a Hospital Stay for those with chemical sensitivities or asthma.
Healthy People, Healthy Places
Environmental Health Nurse Peggy Wolff offers environmental health counseling (individual, family and group sessions), traditional psychotherapy, home inspection, and training on environmental issues for employers, employees, the general public and health care professionals. Located in Leverett, MA. 413.367.9638
Het ABC van MCS
A site from the Netherlands with lots of great MCS links, in both Dutch and English.
Immune Web
Mailing list and resource center for those with an immune system related illness such as Chronic Fatigue Syndrome, Lupus, Fibromyalgia, Epstein-Barr, and Multiple Chemical Sensitivities.
Marshall Protocol
Protocol for Th1 Inflammatory diseases—characterized by the generation of Interferon-gamma and with it, 1,25-dihydroxyvitamin-D in response to cellular bacteria—being used in the treatment of CFS/CFIDS/ME, FMS, Chronic Lyme, Rheumatoid Arthritis, Lupus, Psoriatic Arthritis, Ankylosing Spondylitis, Crohn's Disease, Parkinsons, ALS, and other inflammatory conditions.
MCS & Independent Living
Understanding and Accommodating People with MCS in Independent Living is a comprehensive report on a project completed by Pamela Reed Gibson, Ph.D., with information on housing and disability.
MCS and EMF Help
Great site for those suffering from Chemical Intolerance and Electro-Magnetic Sensitivity—resource lists, personal stories, cartoons, legal information, and more.
MCS Beacon of Hope
Saving our environment today—or a healthier and brighter tomorrow!
MCS Canadian Sources
Support, information and resource exchange for those living and coping with Multiple Chemical Sensitivity and other Invisible Illnesses—although their focus is Canadian, their membership base is worldwide.
MCS for Beginners
Designed for people who have recently figured out that they suffer from Chemical Intolerance and need some guidance on finding resources to help them cope with the syndrome.
MCS Help Site
This site contains many links to safer products, non-toxic catalogs, and sites with information of interest to those with any sort of sensitivity to chemicals.
MCS Referral & Resources
Professional outreach, patient support, and public advocacy devoted to the diagnosis, treatment, accommodation, and prevention of Multiple Chemical Sensitivity disorders. 410.889.6666
MCS Web-Based Resources
MCS groups listed by geographic area.
MCS-Global
Global Recognition Campaign for Multiple Chemical Sensitivity, Chemical Injury, Chemical Hypersensitivity, Environmental Illness and other chemically induced illnesses and diseases affecting Civilians and Military personnel whose mission is to bring awareness, information and education to the world population as to the disastrous human health and environmental health consequences as a result of global chemical pollution.
MCS-International
MCS-International was founded in August 2005 by severe MCS sufferer Gordon McHendry in response to a great need for a truly international organisation dedicated both to the needs of MCS sufferers and to raising public awareness of the dangers of modern synthetic chemicals and their often devastating effect – especially synergistically – on human health, wildlife and the environment.
Missouri ACCESS
A group of teens working with their community, state and national leaders to identify how students, as building occupants, can influence the quality of air in schools in order to help keep the chemically injured active in our society, and to prevent further chemical injury to others—send an email to CEHMO-subscribe@yahoogroups.com to join their discussion group.
Multiple Chemical Sensitivity Resources
Safer products, organizations and newsletters, and other resources for those with MCS.
MUSES Syndrome (Multi-Sensory Sensitivity)
From MCSSR.org: MUSES Syndrome (Multi-Sensory Sensitivity) is caused only by CO poisoning and is characterized not just by hypersensitivity to chemicals but to all types of sensory stimuli, including light, sound, touch, hot or cold weather and even (in extreme cases) electromagnetic fields.
National Toxic Encephalopathy Foundation
Non-profit corporation organized in 1997 to serve the chemically challenged segment of the population, originally conceived to broaden understanding, education, availability of accommodations and resources for those injured by environmental agents, chemicals and other exogenous agents. 702.598.3382
NEEDS. Inc.
Nutritional information and shopping site for the health conscious and environmentally sensitive person. 800.634.1380
Neural Therapy
Site of Dr. Dietrich Klinghardt, M.D., with his protocols for heavy metal poisoning, Lyme Disease, and other neurotoxins. 425.637.9339
New Theory on Mystery Illnesses Part I
New Theory Links Neurotoxins with Chronic Fatigue Syndrome, Lyme Disease, MCS, and other Mystery Illnesses Part I: article summarizing Shoemaker and Hudnell's theory on biotoxin illness.
New Theory on Mystery Illnesses Part II
Part II of summary of Shoemaker and Hudnell's theory on biotoxin illness.
The Pall Protocol for Treating Fibromyalgia & CFS
Good synopsis of Pall's complicated theory, written by Adrienne Dellwo on About.com.
Protocol for Chronic Carbon Monoxide Poisoning
How to diagnose and treat chronic carbon monoxide poisoning, by Albert Donnay, President of MCS Referral & Resources.
Resources for the Chemically Injured
Extensive resource list for the chemically injured, chemically sensitive, and environmentally ill.
Share, Care and Prayer, Inc.
Nonprofit, Christian organization encouraging, educating and equipping the environmentally sensitive (sensitive to foods, chemicals, molds, and other inhalants) as well as those suffering from Candidiasis, Chronic Fatigue Syndrome, and Fibromyalgia—services offered include a lending library, social directory, tapes, and Circle of Prayer Day.
Rural Disabled Assistance Foundation, Inc.
Non-profit, all volunteer organization based in Tucson, Arizona that assists physically disabled individuals who have chemical/electromagnetic intolerance and related disorders, and who meet Federal poverty guidelines—services and support provided helps clients stabilize current living conditions and develop and maintain more healthful and independent living situations.
Sustainable Architecture, Building, and Culture
Wide range of invaluable Environmental Illness links.
The Tenth Paradigm Society
The mission of the Tenth Paradigm Society is to gain recognition and acceptance for a tenth new major theory (or paradigm) of human disease, which explains previously unexplained multisystem illnesses and to conquer these illnesses which include: Chronic Fatigue Syndrome (CFS or CFIDS), Multiple Chemical Sensitivity (MCS), Fibromyalgia (FM), Post Traumatic Stress Disorder (PTSD), and Gulf War Syndrome (GWS).
The Tenth Paradigm
Martin L. Pall, PhD's website that offers a detailed explanation of his NO/ONOO theory on a common causal (etiologic) mechanism for Chronic Fatigue Syndrome/Myalgic Encephalomyelitis, Multiple Chemical Sensitivity, Fibromyalgia and Post-Traumatic Stress Disorder.
ToxGun
Site of Gunnar Heuser, clinical toxicologist, healing with science and compassion. 818. 865.1858
Treating Chemical Injury: Step By Step
Dr. Grace Ziem's protocol for treating Chemical Injury.
Treatment of Organophosphate Exposure
Well-written letter to the editor of The Townsend Letter for Doctors and Patients by Maria Abdin, which gives possible treatment suggestions for recovering from organophosphate poisoning.
Visiting Dr. Rea at the EHCD
A chemically sensitive patient describes his experience at the Environmental Health Center in Dallas, Texas.
Ziem / Pall Protocol
Details of the Neural Protocol developed by Dr. Grace Ziem and Dr. Martin Pall—which includes glutathione by nebulizer, hydroxocobalamin, and other substances that can be taken by mouth—that has resulted in a dramatic reduction of inflammation, reactivity to chemicals, aching, fatigue, and other body changes caused by the inflammation of neural sensitization from chemical injury.
Ziem's Chemical Injury Treatment Protocol
Rocky Mountain Environmental Health Association provides additional details on the Ziem/Pall Protocol for Neural Sensitization, including links to Using the Neural Protocol and the Neural Protocol Summary.