posted in <<Managing MCS > THRIVE! EXPERTS
Managing MCS
Mercury fillings
with William J. Rea, M.D., F.A.C.S., F.A.A.E.M.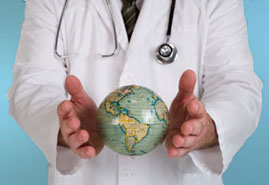 Dear Dr. Rea,
I have multiple chemical sensitivity. Do the mercury fillings cause problems for those with MCS? I have 6 of them. Thanks.

Dr. Rea's response:
Yes, my suggestion is to replace mercury amalgams with porcelain and gold.
[Editor's note: mercury amalgam removal/replacement is serious business. Please research available options and get feedback from those with MCS who have already done so through various MCS forums (like the one on Planet Thrive). Here is a place to get started – scroll to the bottom of this page to find links and resources we recommend.]
William J. Rea, M.D., F.A.C.S., F.A.A.E.M.
WILLIAM J. REA, M.D. LIBRARY
Leave a reply