posted in <<ARTS & ENTERTAINMENT > Word
Chemborg2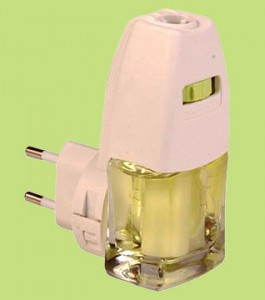 I.
You,


room deodorizer,


coy in your Trade Secret3 veil
 


sit idly on countertop


hang on bathroom wall


burn in plug-in
 


mask that which reminds we are


animal, after all
 
II.


The I inhales,


becomes the
 
sudden:


mood change (luge run into depression)


puffy tongue


foggy no-track mind (everyday chemo brain)
 
Your noxious mask


penetrates bloodstream,


brain stream,


mind stream
 
III.
Flat blur—


underneath, a desire to lash out

maul


can't trust
 


the sudden
 words collide on thick tongue


thoughts a senseless


ballooning in wind
 
 


You,
deodorizer,


you,
 


I


you

© Christine Weeber, 2009

Notes
2 Similar to a cyborg but a human who is controlled by chemicals. Cyborg being "a human whose body has been taken over in whole or in part by electromechanical devices." (http://www.thefreedictionary.com/machine).
3 Trade Secret Laws in the U.S. protect the right of manufacturers to not disclose all the ingredients in their products. For example, up to 50 different chemicals might be in a synthetic fragrance, but a manufacturer can simply list fragrance as one ingredient in the product.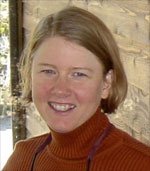 Christine Weeber's poems are often word snapshots of specific places and moments—bearing witness, showing love, seeing carefully, working out the human world within the context of the natural world. Her first poetry chapbook, Sastrugi, is now available for purchase on a sliding scale ($6-$10). The collection speaks to living at 9,000 feet in the Rocky Mountains, as well as dealing with environmental illness and her mom's journey through cancer. Please email her if you are interested: chris@christineweeber.net.
Christine has served as poet-in-residence at the Gilpin County Public Library, won the Great Lakes Story contest for her piece Breaking Skin, and published her essay "An Unladylike Journey" in the popular anthology Solo: On Her Own Adventure. Christine has an MA in cultural anthropology, a graduate certificate in women's studies, and a BA in literature and philosophy. See her website for more info: christineweeber.net.
Leave a reply