One of the most critical issues affecting those with environmental illness today is housing. My personal struggle with EI has taken me from New York City, to Oregon, to Arizona, to Long Island, back to New York City, back to Long Island, to Florida, and back to Arizona again in the last six years. I thought I had a safe living situation but recent developments have left me frantically searching for a safe place to sleep; to no avail. My situation is so fragile due to my severe sensitivity to clothing, bedding, and heating. So I am stuck living in an unsafe home for now, without adequate heat, and must put my attention to daily and future survival first and foremost so I will not be adding new content to Planet Thrive for the next three or four weeks.
Most of my belongings will need to be replaced, including my clothes and pillow, which I am not sure I can find replacements for. But I am trying to stay positive and hopeful for the future.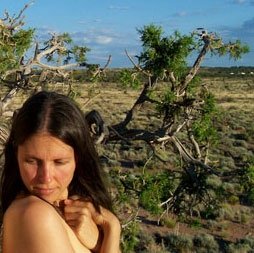 One thing I have always been good at is finding the silver linings in challenging situations and this is no exception. Some local EIs have rallied to my side to try to help me deal with this situation and I am grateful for the deepened friendships and connections. My family has seen how serious my situation is and have come to another level of understanding and willingness to help solve my housing problem. I have seen how strong I am mentally and even physically, and have found a deeper trust in my capacity to survive. The situation has also strengthened my resolve to be part of the housing solution for others with environmental sensitivities.
Sending out love to everyone struggling with this disability and also searching for a safe home. Be back in mid-March with more great content and stories from the frontline (fingers crossed)! Until then, you can still connect with your Planet Thrive friends in the community section of our site, our weekly live chat parties will still take place, and you can of course access all the great information and resources available through our website. xxx