posted in <<Autism Spectrum Disorders > TREATMENTS
Emerging type III diabetes theory of autism
developed by: Professor Werner Reutter, PhD, Chantee, Berlin and presented in English by Dietrich Klinghardt, MD at the Lyme Induced Autism (LIA) Foundation Conference on April 18, 2010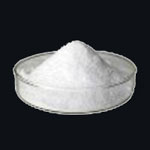 Dr. Klinghardt Dietrich, MD, an autism and lyme specialist in Washington state, presented the following information today at the LIA Foundation conference.
The issue: the growth and development of the brain is largely insulin dependent; insulin is needed to feed the brain cells with glucose. Autistic children have a great disturbance of the insulin receptor in the brain, possibly combined with insulin resistance and other issues, which leads to failure of the system.
Common result: high ammonia levels in brain, glutamate toxicity, elevation of TNF-alpha and IL-6, structural abnormalities and others.
Solution: D-galactose (a mono sugar) 4 grams twice daily in water.
He also mentioned that D-galactose has been used successfully in cancer and Alzheimer's treatment programs. It does not appear to be offered currently on his BioPure product website but keep checking back: biopureus.com.
Leave a reply