posted in <<Managing MCS > THRIVE! EXPERTS
Managing MCS
Healing the gut
with William J. Rea, M.D., F.A.C.S., F.A.A.E.M.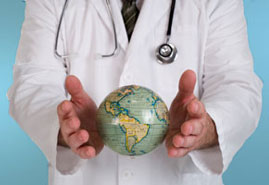 Dear Dr. Rea,
My MCS and other related issues have healed using dense nutrition and gentle cleansing, however I continue to have some digestion problems. It seems impossible for me to digest some foods and I remain very allergic to many foods. I am a vegan, and a healthy one, but cannot digest green leafy veggies that are raw or too many that are steamed. I also have diarrhea frequently. Now having formed BMs which I did not for years but that last one in the morning is always diarrhea. I know I have yeast and have been working on it for YEARS but given that I am well otherwise I am wondering if you can guide me to healing my gut.

Dr. Rea's response:
Here are my suggestions for you: 1) rotate food; 2) some odors can cause GI upset – look at the environment; 3) drink safe water in glass bottles; 4) take food shots.
William J. Rea, M.D., F.A.C.S., F.A.A.E.M.
WILLIAM J. REA, M.D. LIBRARY
Leave a reply