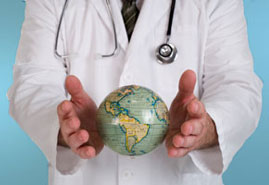 Dear Dr. Rea,
Is there any definite test other than biopsy of the brain mass to distinguish between a fungus ball and a brain tumor? Would anti-fungal medicine will be a good test diagnosis? Symptoms from the brain mass started to show up after mold exposure to a flooded moldy basement.

Dr. Rea's response:
No, there is no other test I am aware of. You can try the anti-fungal medication but do not wait long if it does not work.
William J. Rea, M.D., F.A.C.S., F.A.A.E.M.