May 8, 2010
A Story of Environmental Illness and a Mom Who Saved the Day



by Jaime Owen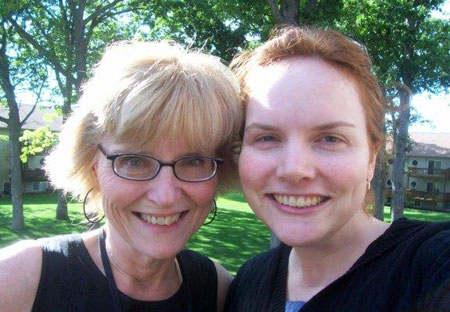 Jaime (right) and her mom

This article is dedicated to my mother, Karen Owen.
When I was poisoned in Guyana, the last person in the world that I wanted to tell was my mother. I knew that she would be worried to death if she were to find out that I was sick and so far away from home. But after five weeks of agony, distress, and physical deterioration, there was only one place I could turn to get the help I needed – and that was to her.
By the time I reached out to her for help, I had already been to multiple doctors in Guyana. I had also been calling a close friend and my dad for help and support on a daily basis. But things had escalated since my initial exposure. On the day I finally decided to tell my mom, I felt like my brain was literally going to shut off. I had used bleach to mop the floors in my apartment and I became terrifyingly ill afterward. Who else could I trust to save my life, but the one who gave me life? I knew she was the only one who could really help me and take care of me.
I called her and she had me on a plane to come home within 24 hours. As soon as I landed in Michigan, we drove to the urgent care center. I was so hopeful that they would be able to help me. That I could tell them all of my symptoms and they would immediately know what was wrong. Of course they couldn't help me. And throughout the next few days we ran around relentlessly looking for an emergency room, or a toxicologist, or a family medical doctor who could help me. They all said that I was fine and could return to Guyana to complete my graduate studies. And even though I knew they were wrong, I wanted to believe them. So I returned to South America, but I was scared.
When I returned to Guyana, I lasted five more weeks before I had to go home again. Ultimately, my health was on a downward spiral. I knew I had to go home where I could be safe and rest, and find the answers to my problems. As soon as I got back to my mom's house, I felt so much better. I felt safe and like there was hope for me to get better. I still didn't know exactly what was wrong, but I was starting to suspect pesticide poisoning. All of my symptoms from the original night I got sick, and subsequently, lined up with pesticide poisoning. Dilated pupils, followed by severely constricted pupils, twitching, sores all over my body, numbness in my peripheries, hair loss, dizziness, heart problems, panic, anxiety, emotionality, arm hair standing straight up, and major sleep disturbances. Those were just some of my symptoms. Something was definitely wrong, and I knew I could count on my mom to help me.
Even though I felt safer at her home than I did thousands of miles away in a foreign country, I was still very sick. I would wake up with panic attacks in the middle of the night, certain that I was going to die. I would run into my mother's bedroom during these attacks and tell her that we had to find out what was wrong with me. About a month after I moved home, I noticed I was beginning to develop chemical sensitivities – perfume and car exhaust were now a thousand times more odiferous than usual. That was a turning point for me, when I knew that I had to find appropriate health care for my condition. I didn't know about environmental illness doctors yet, but I found a place online that specialized in chemical detoxification. At that point, I just knew I was toxic. So my mom took me to DC and spent money that she didn't have at a detox clinic for two weeks. She left DC after a few days and I stayed the rest of the time with a friend. The detox clinic was a turning point for me. When I arrived there, I could hardly walk or talk, nor could I even go to the bathroom. After I began detoxifying at the clinic, and taking the nutritional supplements that the doctor had prescribed, my mind became a little clearer, I could go to the bathroom, and I was just feeling better in general.
When I got back to my mom's house after my two weeks at the clinic, my health had definitely improved. I was not totally better, but better than before. And I had hope. The doctor in DC told me that I would be all healed up within a few months and back to my normal life. But she was wrong. There was still something terribly wrong with my body and mind. About a month after returning from the clinic in DC, I found an environmental illness doctor. That was another real turning point for me. The environmental illness doctor was able to really help me get better. She was an osteopathic doctor and she was a savvy environmental illness doctor. But I couldn't have received treatment from her without my mom's help. Again, my mom spent money that she didn't have to help me see this doctor for two years. As I healed I became more and more independent, I became able to go to the store and to the doctor without my mom accompanying me.
It wasn't just money or emotional support that my mother gave me to help me get better though. She also made all the necessary environmental illness adjustments, too. As soon as I realized I was becoming sensitive to her perfume, she stopped wearing it. It had been part of her wardrobe for all my life; my mom loved her Opium perfume. We also changed all of our household cleaners to non-toxic brands. And every time my clothing or bedding would become contaminated, she would help me to get new ones. She was also always on the lookout for news about chemical sensitivities and organic living that she could share with me. And whenever we would go places together, she was always on alert for potential exposures that might harm me.
Her only regrets: she wishes that she could have done more to help me. She wishes that I would have called her sooner, so that maybe she could have helped me more. She wishes she had more money and resources so she could have done more – taken me to the Environmental Health Center in Dallas, bought me a sauna, and gotten me all the treatments that I needed.
Today I live in Texas with my boyfriend Clay who is also environmentally ill. I am less dependent on my mother, but she still gives me emotional support and buys my supplements for me. I remember talking to my sister a few months ago and she asked if I thought mom still didn't wear her perfume or use chemicals around the house. It was an interesting question. My sister and I both knew the answer though. The answer was no. And we were right. She doesn't use anything toxic, just in case I ever need to go back to her home.
The actions my mother has displayed since I became ill, are not strange or out of the ordinary for her. She has always been an amazing mother to my brother, sister, and I. She's always been the best. When our father left, we were very young – 2, 4, and 6, and my mom raised us all on her own, against all odds. We even had to live in government subsidized housing for most of our childhood. And whereas many of the kids who grew up in that neighborhood ended up in jail, or worse, I like to believe that we turned out pretty well. And I attribute that to my amazing mother, and all of the unconditional love and perfect care that she provided us throughout the years, in spite of not having enough resources. This Mother's Day I honor my mother, who without, I would not have the health or hope that I have today. She was there for me in my time of need, and I know she always will be, as long as we're in this life together. Thank you, Mom.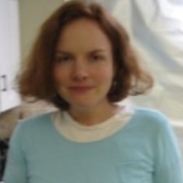 Jaime Owen is a freelance writer living in Central Texas, where she is healing from chemical sensitivity. She has a background in sociology, public policy, and peace & conflict studies and is a contributing writer on the Erik Organic blog.
Leave a reply