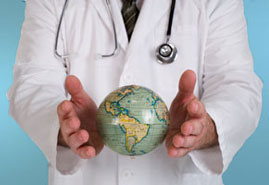 Dear Dr. Rea,
I am from Germany. I have a problem: ever since I left your clinic in Dallas and have been rotating my food and detoxing and taking my shots, I have lost more and more teeth. The dentist said that the roots of the teeth died. Have you any idea what can be the cause of this? Thanks very much for answering.

Dr. Rea's response:
Perhaps you have a re-exposure to some toxics. Also, you should check your nutrition.
William J. Rea, M.D., F.A.C.S., F.A.A.E.M.