June 3, 2010
Lyme's lessons



by Mimi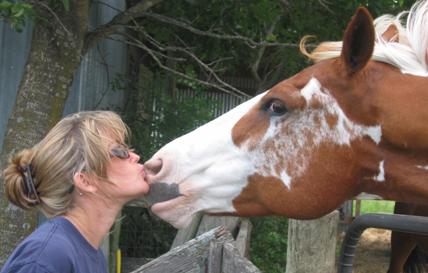 I have a favorite Psychic that I call once a year. When I asked him about lyme, he told me "you will heal from this illness, but you will not return to the person you used to be." He is right. I know he was talking about my physical stamina and my ability to do certain tasks, but I look at it another way.
I am most definitely NOT the same person I used to be. Through this
illness I have discovered just how strong I am. How much character I
have. Okay, how stubborn I am. I have always known I am strong, but
being strong when life is a walk in the park doesn't have the same
oomph as when you are still strong after four years of physical and
emotional agony. When every step hurts, but you choose to enjoy life
in spite of your suffering. When you focus on the good things in life
instead of being angry. When you mostly laugh instead of cry, mostly
smile instead of wince.
I have also discovered that I have some of the best friends and
family anyone could EVER ask for. I am amazed and grateful for what I
have seen in my husband each and every day. I have also seen
unbelievable compassion and love from family and friends. I have
forged new and stronger bonds with my best friend who has been so
supportive and helpful, and been overwhelmed with appreciation as my
friends "B" and "GW" show up with meals and entertain my three year
old son, Cooper while I rest. They even show up with mowers and mow
his play area. And, I can't begin to tell you what my parents have
done for us — for YEARS they have come by weekly to cook meals,
entertain Cooper, and help out in any way they can.
I am blessed to have family and friends who call daily to check on me
and help out when they can — and who are understanding when I can't
spend time with them because I am too weak. I have always known I had
wonderful friends and family, but this journey has made it abundantly
clear.
I have also loosened my bonds with those friends and family members
who weigh me down or who aren't genuine. Life is too short to expend
energy on those people. Especially when your energy is already low.
So, my psychic is right. I will emerge on the other side of this
illness a different person — with a clearer understanding of myself,
stronger bonds with family and friends, and a life that is surrounded
by wonderful people.
No, I am not thankful I am sick. But I am thankful for this unique
experience that has shown me just how wonderful some people are, and
how lucky I am to spend my life with them. I have learned how to
receive.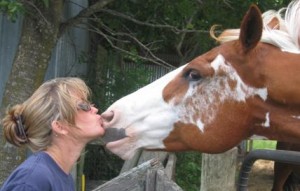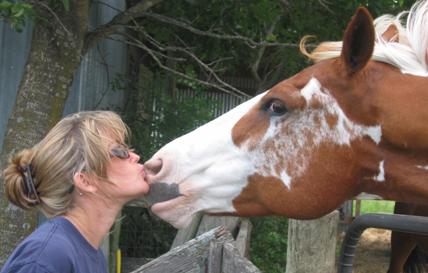 Mimi is a mom, wife, daughter, sister, and an animal lover/rescuer. She likes smiles, puppy dog tail wags, chocolate, and loves the smell of horses. She is a 30-something educated woman now living in the suburbs who has recently been stricken with rheumatoid arthritis and lyme disease. She doesn't want to be defined by illness, but shares her journey on her blog I am Mimi so we can all watch her kick its ass.
Leave a reply