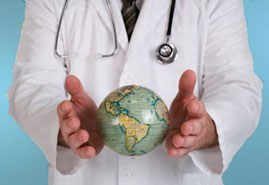 Dear Dr. Rea,
I began having symptoms in August 2009 and was diagnosed in January 2010 with chemical sensitivity. I plan on coming to your facility this summer. I am 50 years old and have had saline breast implants since 1999. Do I need to have them removed and should I have them removed before coming to your facility or should I have them removed there?

Dr. Rea's response:
Yes, I do recommend you remove them. We know an experienced plastic surgeon that can remove them in Dallas.
William J. Rea, M.D., F.A.C.S., F.A.A.E.M.