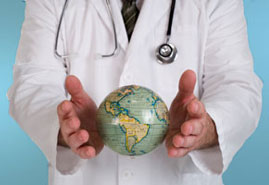 Dear Dr. Rea,
I had allergy shots with phenol as a preservative. I am now sensitive to phenol and toulene. How do I rid myself of phenol sensitivity – do allergy shots with phenol cause phenol chemical sensitivity? I found out recently that shots are available without phenol. Is the allergic asthma medication Xolair a solution for MCS? Or would sub-lingual antigens for phenol and toulene sensitivity be better – what is a good solution?

Dr. Rea's response:
Yes, allergy shots with phenol can cause a hypersensitivity to phenol. Xolair is not a solution for MCS. You definitely need to avoid phenol in the shots – our center in Dallas does carry the phenol-free versions.
William J. Rea, M.D., F.A.C.S., F.A.A.E.M.