The child in me loves coloring. There are many neat coloring books you can get these days that are detailed enough to appeal adult-level coloring skills. There are also a number of places online where one can print off coloring pages for free.
I can't recall where I printed this one from but it's one of my favorites: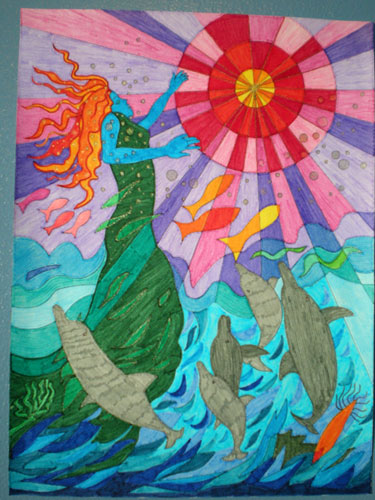 My thanks go to mandalarbre.com for their amazing, inspiring colorable mandalas. They are all designed by Marc Bove and are copyrighted. They have galleries there where you can see various colored-in mandalas. It's wonderful seeing all of those vibrant colors! You often can print out free sample pages. Here's one: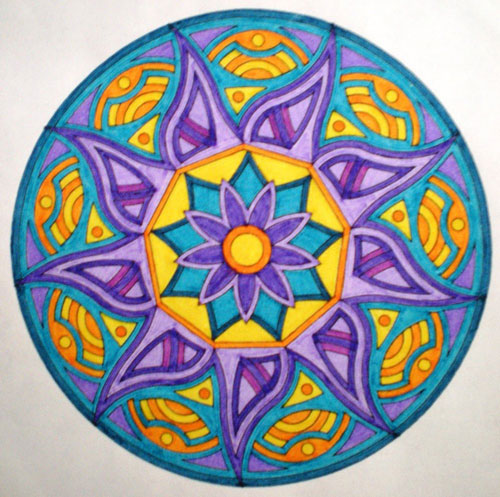 And if you love whimsy, check out Phee McFaddell's coloring pages! Lots of fun fairies and fantastical creatures: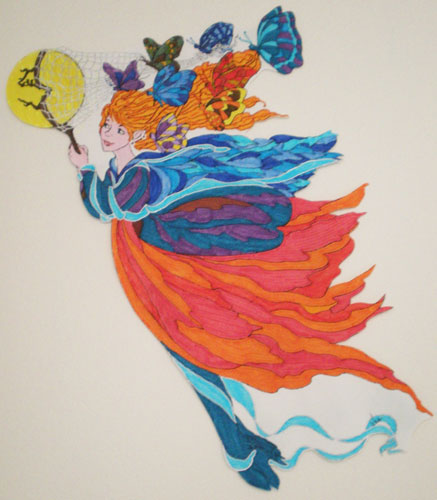 I like having a few coloring pages on the go – it can help me get unstuck on a main project. I think that any artist could benefit from freeing up their inner child!