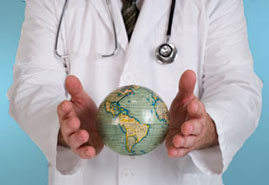 Dear Dr. Rea,
When you recommend Mountain Valley Spring Water to your patients, do you make a distinction between the smaller liter bottles and the larger 2.5 and 5 gallon reusable bottles? Mountain Valley told me that they reuse the larger bottles, and wash them with a biodegradable food grade sodium bicarbonate and potassium hydroxide based detergent with many undisclosed ingredients. There is also no way of knowing if any of their customers have used those bottles to store other liquids before returning them to Mountain Valley for reuse, or in what kind of household they were kept (e.g., exposed to smoke, cologne, pesticides). Do you give your patients a warning about this, or do you feel it is safe enough to take those risks with the larger bottles?

Dr. Rea's response:
No, I do not make a distinction between the bottle sizes and so far, it has been safe!
William J. Rea, M.D., F.A.C.S., F.A.A.E.M.