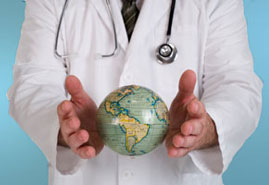 Dear Dr. Rea,
After a lumpectomy (Stage One Estrogen Receptor Positive), my doctor ordered six weeks of radiation. I understand that there is also a one week treatment twice a day. Can you give your thoughts on the lesser of the two evils? I've had MCS since 2001.

Dr. Rea's response:
Do the six weeks….it is less hazardous to the body.
William J. Rea, M.D., F.A.C.S., F.A.A.E.M.