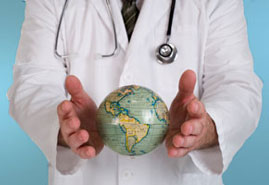 Dear Dr. Rea,
I took a toxic bodybuilding product for 6 months in 2002 and subsequently got a squeezing in the blood vessels all over my body, especially in the head. This squeezing plus malaise and flu-like symptoms continue to this day. I know it is connected to the immune system because when I was given an anti-psychotic in March 2006 I was subsequently left sicker chronically and the squeezing and flu-like symptoms got worse (the anti-psychotic is called clozapine or clozaril in some countries and it has immuno-white blood cell reducing properties). I cannot afford an Environmental Physician. I feel very sick every day. It is simply not a toxicity problem as I've tried many detoxification protocols and as I've explained above the worsening of the problem after the anti-psychotic clozapine administration. Surely there should be some kind of pharmaceutical to treat this. Thanks for your time.

Dr. Rea's response:
The problem appears to be neural sensitivities. Intradermal neutralization might help.
William J. Rea, M.D., F.A.C.S., F.A.A.E.M.