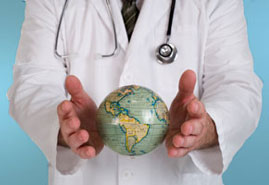 Dear Dr. Rea,
I have electromagnetic sensitivity (ES) and chemical sensitivity (CS) and am wondering if it would be safe to fly? I have read your tips for chemical sensitivity and flying, so I am most concerned about the ES side of things. I have a problem with mobile phones and masts, TV and radio towers, laptops, TVs, WiFi, etc., which affect me on a number of levels. Electricity seems to be more straight aches and pains. I would really appreciate your help.

Dr. Rea's response:
It would be hazardous, but if you only have aches and pains and can stand the pain, then give it a try.
William J. Rea, M.D., F.A.C.S., F.A.A.E.M.