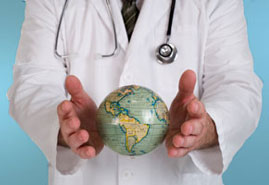 Dear Dr. Rea,
I am currently using six liters of oxygen a minute through a tygon tube that is 1/4 inch in diameter with a ceramic face mask. Is this dangerous? Is it possible to over-inflate my air sacs and give myself emphysema? Also, I use the oxygen tank to add oxygen to my bath water. Both methods are used for detoxification purposes. Is there a safe protocol I should be using?

Dr. Rea's response:
No, it's not dangerous and you will not give yourself emphysema. I recommend to my patients to use oxygen for two hours per day, 4-8 liters per minute. I find it more effective than one hour a day.
William J. Rea, M.D., F.A.C.S., F.A.A.E.M.