posted in <<Healing Lyme with Herbs > THRIVE! EXPERTS
Healing Lyme
Lyme presenting as Parkinson's?
with Stephen Harrod Buhner, master herbalist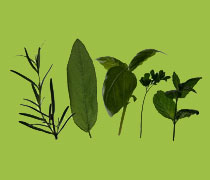 Dear Stephen,
My sister and I have lyme, and our mother has Parkinson's, which I suspect might be lyme related, but she hasn't been tested yet. Her condition is atypical in it's very fast progression. I'm looking for suggestions for my mom. Do you know of any useful herbs?

Stephen's response:
It has been unfortunately somewhat common for physicians to misdiagnose neuro-lyme as Parkinson's, MS, Lou Gehrig's disease, Alzheimer's, and as various psychological states from depression to bipolar to various psychotic states. There is also some emerging evidence that is suggestive that Parkinson's, MS, Lou Gehrig's, and Alzheimer's might have a spirochete basis in some instances as spirochetes have been found in the brains during autopsy. Testing her is a good idea, bearing in mind of course that the tests are only partially effective. However, given her state it makes sense to try Japanese knotweed to see if it will help her condition. Knotweed, stephania, vinpocetine, huperzine A, ginkgo, and possibly andrographis should all be of help no matter the genesis of the disease.
Stephen
posted on November 13, 2010 | tags: ALS, Alzheimer's disease, Amyotrophic Lateral Sclerosis, Borrelia burgdorferi, depression, Healing Lyme, Lou Gehrig's Disease, Lyme & Co-Infections, lyme disease, multiple sclerosis, Parkinson's disease, Stephen Harrod Buhner
HERB SOURCES RECOMMENDED BY STEPHEN BUHNER

Andrographis
400 mg tablets: Nature's Way
<400 mg tablets: Paradise Herbs
400 mg tablets: Planetary Formulas Full Spectrum

Japanese Knotweed (Resveratrol)
Green Dragon Botanicals
100 mg tablets: Paradise Herbs
bulk, wildcrafted: Woodland Essence
bulk and Source Naturals 500 mg tablets: 1st Chinese Herbs [Editor's note: As of September 2011, we have received reports that some people have had bad reactions to Source Naturals brand Resveratrol but have done fine with Paradise herbs. Sometimes the brand makes all the difference.]

Cat's Claw (Uncaria tomentosa)
500 mg capsules: Raintree
bulk, sustainably harvested: Raintree

Cryptolepis
tincture: Woodland Essence

Eleuthero (Siberian Ginseng)
Herb Pharm tincture - alcohol-based
Herb Pharm tincture - glycerite (alcohol-free)
250 mg capsules: Nature's Way

Stephania Root
Caution: New research has shown stephania
unsafe for use in pregnancy.
1st Chinese Herbs
Woodland Essence


ARTICLES BY STEPHEN BUHNER
The Use of Apis and Bi-Edta in the Treatment of Lyme Disease

Some Arguments against the Standardization of Herbalists 

Gaian Voices Interview with Stephen Harrod Buhner

Depth Diagnosis in the Practice of Sacred Plant Medicine 

The Lost Language of Plants

The Health Benefits of Water Fasting

Herbelegy 

The Fall of Gruit and the Rise of Brewer's Droop

Paradise Lost: Of Healing, the Sacred, and Beer

The Yeast of the Ancients


BOOKS BY STEPHEN BUHNER














Leave a reply