posted in <<Create! > Featured > THRIVE! EXPERTS
Create!
Repurposing failed projects

connecting to the sacred within through art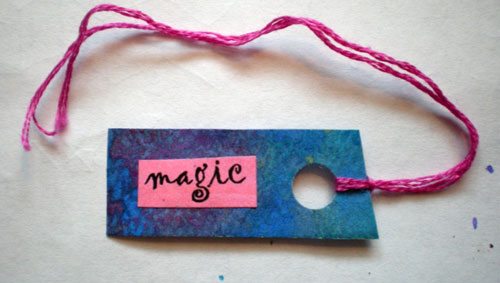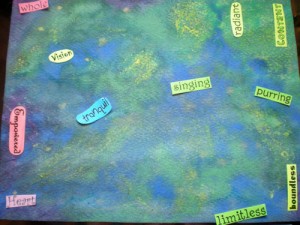 Some watercolor experiments don't turn out well so I use the paper as background or scraps for other projects. All of the words shown in the lefthand photo will become fun inspiration tags like the Magic one shown above.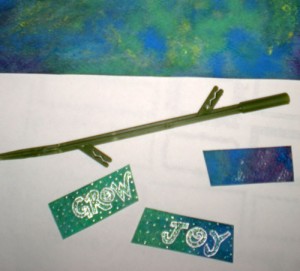 I made a strange little decoration for one of my plants including this lovely Blue Jay feather my mom sent me in a Valentine's Day card – thanks mom!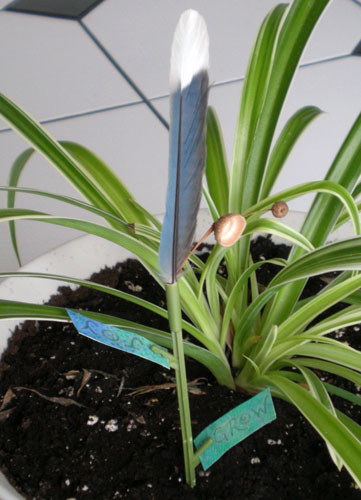 Leave a reply