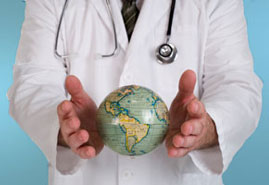 Dear Dr. Rea,
I am an occupational therapist working in the NHS in the UK part time. I have great managers who accept that I have chemical sensitivity and have done all that they can to help me continue working. In the last year due to financial constraints we have had to move into a smaller area and I think that I am being affected in one of the rooms by the fumes let off by the plastics in the warm weather. Also as the area is smaller there is a higher dose of perfumes and other airbourne chemicals that effect me. Do you know where I can get someone to test the rooms I work in for this kind of thing? It would have to be reasonably cheap to do as I would have to pay for this myself. This condition is so hard to get support for. You have to be well enough to scan the internet for hours!! Thank you for your help and best wishes in all you are doing.

Dr. Rea's response:
We have kits for air analysis that we can send for $350. Please call us at (800) 428-2343.
William J. Rea, M.D., F.A.C.S., F.A.A.E.M.