posted in <<Healing Lyme with Herbs > THRIVE! EXPERTS
Healing Lyme
Tremors, body shakes from Zoloft?
with Stephen Harrod Buhner, master herbalist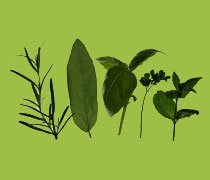 Dear Stephen,
My twenty-one-year-old son, diagnosed with chronic/late lyme since we don't know when he was infected, has been on resveratrol, cat's claw, sarsaparilla (4 caps 3xday each) since May. He is also on eleuthero (2 tsp per day), Amoxicillin, Biaxin, and Zoloft (50mg). Recently we have begun to add stephania tincture (from Woodland Essence, 1/4 tsp/day) and cryptolepsis (also from Woodland Essence, 15 drops/day to start) because his tremors are getting worse and there is some thought he may also have babesia. The tremors started with his right hand but now include his right arm and leg and sometimes his whole body in very noticeable shaking. He had been on the Zoloft for years for depression but had gone off of it just before lyme was diagnosed. He went back on it to help him with the symptoms of depression/fatigue/anger, etc. I am wondering if the Zoloft could be exacerbating the tremors/shakes or if there could be a negative interaction between it and any of the herbs. The neurologist describes them as "Parkinsonisms" and a recent MRI was normal. What would you recommend? Should we start something or stop something or increase/decrease dosages? Thanks.

Stephen's response:
I am sorry to say that one of the side effects of Zoloft is Parkinsonisms, that is, tremors and shaking in the limbs. About one in eight people who take the drug experience this, and the longer they take the drug, the worse the symptoms can be. Long term use can also cause difficulty in stopping the drug. You might try the use of any of the tinctures of pasque flower, motherwort, or coral root (definitely give this one a try).
Stephen
posted on April 6, 2011 | tags: antidepressants, Borrelia burgdorferi, children and lyme, coral root, hand tremors, Healing Lyme, Lyme & Co-Infections, lyme and teenagers, lyme disease, motherwort, Parkinson's disease, Parkinsonisms, pasque flower, Stephen Harrod Buhner, Zoloft
HERB SOURCES RECOMMENDED BY STEPHEN BUHNER

Andrographis
400 mg tablets: Nature's Way
<400 mg tablets: Paradise Herbs
400 mg tablets: Planetary Formulas Full Spectrum

Japanese Knotweed (Resveratrol)
Green Dragon Botanicals
100 mg tablets: Paradise Herbs
bulk, wildcrafted: Woodland Essence
bulk and Source Naturals 500 mg tablets: 1st Chinese Herbs [Editor's note: As of September 2011, we have received reports that some people have had bad reactions to Source Naturals brand Resveratrol but have done fine with Paradise herbs. Sometimes the brand makes all the difference.]

Cat's Claw (Uncaria tomentosa)
500 mg capsules: Raintree
bulk, sustainably harvested: Raintree

Cryptolepis
tincture: Woodland Essence

Eleuthero (Siberian Ginseng)
Herb Pharm tincture - alcohol-based
Herb Pharm tincture - glycerite (alcohol-free)
250 mg capsules: Nature's Way

Stephania Root
Caution: New research has shown stephania
unsafe for use in pregnancy.
1st Chinese Herbs
Woodland Essence


ARTICLES BY STEPHEN BUHNER
The Use of Apis and Bi-Edta in the Treatment of Lyme Disease

Some Arguments against the Standardization of Herbalists 

Gaian Voices Interview with Stephen Harrod Buhner

Depth Diagnosis in the Practice of Sacred Plant Medicine 

The Lost Language of Plants

The Health Benefits of Water Fasting

Herbelegy 

The Fall of Gruit and the Rise of Brewer's Droop

Paradise Lost: Of Healing, the Sacred, and Beer

The Yeast of the Ancients


BOOKS BY STEPHEN BUHNER














Leave a reply