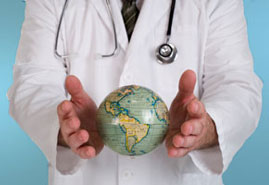 Dear Dr. Rea,
Hello, I live in Vermont and have mold issues. I have had blood tests over the past 1.5 years with increasing lymphocyte counts. Could this be from mold in the blood? I am told it is possibly Chronic Lymphocyte Lucemia (CLL). But my mold reactions have been increasing lately (over the past 6 months). Can you shed any light on what is happening and how to proceed with appropriate treatment? I also have MCS. Thanks.

Dr. Rea's response:
Yes, this could be from mold in blood. It's also a possibility that you have CLL and it must be ruled out – but it also can be due to mold. My suggestions:
1. Need to be worked up properly.
2. Test skin for molds and mycotoxins.
3. Test urine for mycotoxins.
4. Keep the chemical problem under control.
William J. Rea, M.D., F.A.C.S., F.A.A.E.M.