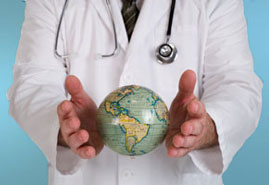 Dear Dr. Rea,
Do you know if there are any air conditioners that are "safe/safer"? I live in Michigan and we have horribly humid hot summers. I have tried doing without and using fans, but it is pretty intolerable. Any suggestions would be really appreciated!

Dr. Rea's response:
I'd recommend an all metal air conditioner if possible – otherwise it's your choice.
William J. Rea, M.D., F.A.C.S., F.A.A.E.M.

[Editor's note: Please also see this discussion in the Planet Thrive forum: safer air conditioners for the chemically sensitive.]