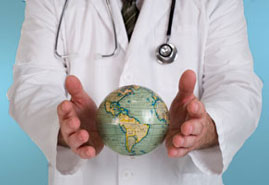 Dear Dr. Rea,
I have severe MCS and tested positive for a C. difficile infection. Do you have a standard protocol that is well tolerated by your chemically sensitive patients for treating this bacteria?

Dr. Rea's response:
Any broad spectrum antibiotic that the patient is not sensitive to.
William J. Rea, M.D., F.A.C.S., F.A.A.E.M.