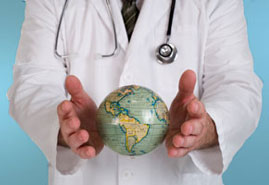 Dear Dr. Rea,
I'm from Spain, I'm 33 years old and I was diagnosed with MCS last year, although I haven't been well for 10 years. My main problem is my digestive system. I have had two colonoscopies, the last was two years ago, but now they found blood (not severe) in a stool test and they want to repeat the colonoscopy again. I have terrible pains in my bowels but I think they are due to my MCS, but doctors here don't believe much in the condition. Is it safe to repeat the colonoscopy now that my MCS is getting worse? I am also considering coming to your clinic – do you treat people from Spain, or do you recommend that I go somewhere closer to me in Europe? Many thanks in advance.

Dr. Rea's response:
I would avoid another colonoscopy if possible. Regarding coming to our clinic here, yes, please come. You should contact Sue Owen at sueo@ehcd.com or by calling (214) 373-5146.
William J. Rea, M.D., F.A.C.S., F.A.A.E.M.