posted in <<Healing Lyme with Herbs > THRIVE! EXPERTS
Healing Lyme
Jernigan's Neuro Anti-Tox II formulas
with Stephen Harrod Buhner, master herbalist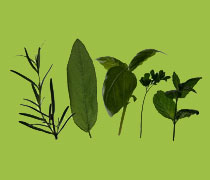 Stephen's response:
There are literally hundreds of herbs that are useful in treating lyme. People with lyme are extremely proactive in exploring them for helping their condition and many of them do in fact help some people who use them. I truly admire that about the lyme community.
My book, however, was, and is, intended to help not only those with lyme but also medical practitioners. My intent was to create a book that explained the disease in depth and also offered a reliable protocol for treating it. While I am in the process of updating the book and the protocol, and suggesting some different plants and supplements for those with lyme, my focus will still be on things that I have found that do work well and that also have some depth of scientific study behind them.
Part of my distress in helping those with lyme is the scores of stories told me by people with lyme of the – literally – many thousands of dollars they have spent on treatment, in some cases $20,000 or more (healing rarely occurred). I have ethical trouble with these stories. Lyme treatment should be relatively inexpensive and there should be a fairly high rate of symptom relief from it. As I mentioned, many things are useful in the treatment of lyme disease, for instance teasel. Some people recommend teasel as a lyme CURE. However, a depth review of OUTCOMES shows that the cure rate from teasel is small, perhaps 10% at most. The plant is highly useful, and I recommend it, for the treatment of lyme arthritis. It is really excellent for that. But as a cure all for lyme. No. This does not mean that it is useless as a cure FOR SOME PEOPLE. But the numbers are tiny. The rate of relief should be relatively high, it should be repeatable over time, and it should be relatively inexpensive. AND . . . the treatment, whatever it is, should not enrich the provider – any more than fixing a broken sink enriches a plumber.
Jernigan's formulation may indeed work well, but the science isn't there (on these particular species) in spite of what the website indicates. Salvia plants have indeed been used for help with brain disorders for many thousands of years – and there is some good science on this (though NOT with this particular species). For some of the research on this see: http://www.ncbi.nlm.nih.gov/pubmed/21213402. (There are also some additional studies listed on the right side of that screen.) In short, the salvianolic acids in the plant help brain function considerably. Most salvias contain those compounds, hence their universal use for helping brain function. Silphium species have been used primarily by Native cultures in the past for asthma and bronchitis. There is literally no scientific work that has been done on it that reflects the statements made on the website nor are the comments made about ammonia sensible. This does not mean that the combination might not be of benefit. ALL plants are possess healing properties, even those upon which no scientific study has been done. My preference has been for using knotweed rather than salvia for neuro lyme – because it lowers inflammation in the brain and restores neural function to normal. Because knotweed possesses numerous other properties, many of which impact lyme spirochete behavior, it is my herb of choice.
So, like many other plants I am queried about (garlic, oregano oil, thyme, and so on), the plants in Jernigan's formulation will possess medicinal functions and they WILL help some people but I don't consider them primary. In spite of my comments here, I don't recommend NOT using Jernigan's formulation. I think that EVERY person with lyme should explore as many things as catch their interest for ONLY the individual with the disease can determine best what works for them and what does not. My protocol is NOT intended to be THE answer, just a reliable one that, WITH MODIFICATION, will be effective for the largest number of people possible. HOWEVER, it, like all lyme protocols, needs to be modified for each person who takes it – something I make clear in the book. There is no one picture answer for lyme.
So, my answer, as it always is, is trust yourself and your body's responses. If you do that and continue to explore options, you will find healing from lyme.
Stephen
HERB SOURCES RECOMMENDED BY STEPHEN BUHNER

Andrographis
400 mg tablets: Nature's Way
<400 mg tablets: Paradise Herbs
400 mg tablets: Planetary Formulas Full Spectrum

Japanese Knotweed (Resveratrol)
Green Dragon Botanicals
100 mg tablets: Paradise Herbs
bulk, wildcrafted: Woodland Essence
bulk and Source Naturals 500 mg tablets: 1st Chinese Herbs [Editor's note: As of September 2011, we have received reports that some people have had bad reactions to Source Naturals brand Resveratrol but have done fine with Paradise herbs. Sometimes the brand makes all the difference.]

Cat's Claw (Uncaria tomentosa)
500 mg capsules: Raintree
bulk, sustainably harvested: Raintree

Cryptolepis
tincture: Woodland Essence

Eleuthero (Siberian Ginseng)
Herb Pharm tincture - alcohol-based
Herb Pharm tincture - glycerite (alcohol-free)
250 mg capsules: Nature's Way

Stephania Root
Caution: New research has shown stephania
unsafe for use in pregnancy.
1st Chinese Herbs
Woodland Essence


ARTICLES BY STEPHEN BUHNER
The Use of Apis and Bi-Edta in the Treatment of Lyme Disease

Some Arguments against the Standardization of Herbalists 

Gaian Voices Interview with Stephen Harrod Buhner

Depth Diagnosis in the Practice of Sacred Plant Medicine 

The Lost Language of Plants

The Health Benefits of Water Fasting

Herbelegy 

The Fall of Gruit and the Rise of Brewer's Droop

Paradise Lost: Of Healing, the Sacred, and Beer

The Yeast of the Ancients


BOOKS BY STEPHEN BUHNER














Leave a reply