August 25, 2011
How I cope with electromagnetic sensitivity



by anonymous

Coping with electrosensitivity (ES) is difficult, and there are a lot of dead ends. If you are ES, the good news is that it is possible to become less sensitive; I've done it, although I'm not "cured" by any stretch of the imagination. I'm a student who has struggled with electrosensitivity for several years now (my big issue is with wireless technologies), and I have found a few coping mechanisms that I'd like to share. ES still affects just about every aspect of my life, and I would be nowhere today without the support of my friends and family to help me cope, but at the moment I'm getting through school successfully and getting by in daily life.

Here are some things I have done that I believe have helped: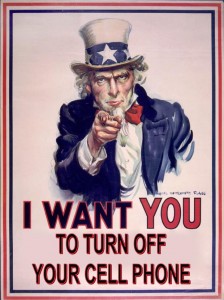 1. REDUCE EXPOSURES. This is achieved by:
A. Not using wireless technology; and, for more severely ES people,
B. Relocating to an area with lower levels of ambient radio frequency (RF). Although there are many RF exposure sources it doesn't consider, antennasearch.com is a good resource for getting started identifying which neighborhoods in your community are likely to be lower RF. A low-cost RF meter will help you quickly narrow it down further. Make sure to use one capable of measuring up to at least 3 GHz (I use an Extech 480836), and keep in mind that some exposures—such as high-frequency WiMAX—will not be detectable by the meter. If you're considering going to such lengths as this, you're probably pretty electrosensitive; be sure to stay long enough in the different areas you consider to get a good feel for whether they're going to be positive places for you to be. And, of course, remember that new antennas go up all the time; today's safe-haven can easily become tomorrow's hell. Low-density areas with single-family homes on large lots are generally a good bet; also, try to find a house made of concrete or brick, as these materials are generally most effective at blocking RF. Apartment complexes tend to have more RF exposure because of tenants' Wi-Fi networks, so you should avoid them if you can.
If you live in an area with RF-emitting electrical meters (so-called "smart meters"), be aware of this variable as well. In some places, smart meters are now unavoidable and ES people have little recourse but to move to a different town or state. (In California, it is now possible to be placed on a "delay list" if you haven't had the meter installed yet. See stopsmartmeters.org for info and inspiring activism on the issue.) In other places, smart meters can still be avoided as they have only been deployed in certain areas of town.
A secondary consideration when choosing a less electromagnetically polluted place to live is ambient AC magnetic field levels. These can vary considerably throughout different parts of a city, depending on how the power grid in those parts is designed and managed. A tri-field meter can help you assess AC magnetic field levels as you search for a place to live; below 2 mG is desirable.
Lastly, the presence of "dirty electricity" in the house should be considered. See Dirty Electricity and GS Units for more info.
C. RF shielding of your bed by creating a "cage" of conductive fabric around it. I haven't personally done this, but other ES people have reported it to be helpful. For an explanation of how a Faraday cage works: Faraday cage. See Farady canopies at: Less EMF ~ Faraday Canopies. Be aware that for some severely electrically sensitive people, a Faraday Cage can actually act to increase symptoms.
D. RF shielding of your person using conductive clothing. This doesn't necessarily work well; in my case and in the case of other ES people I've heard from, symptoms were actually exacerbated by wearing metallic "shielding" clothing that covered a large surface area of the body. Electrically grounding this conductive clothing may make it more effective, if you can manage it. One thing that I have found useful that I wear all the time is the shielded cap from Less EMF.
E. RF Shielding of your house using specialized paints, windows, and other materials. Difficult to do well and expensive; make sure to consult with someone competent. If you're in a position to purchase new housing, the Living Sanctuary from ecoTECH, recently reported on here at Planet Thrive, looks promising. EMF consultant in Boulder, CO: radsafe.net.
2. GET GROUNDED. Devices for connecting your body to electrical ground are cheap, easy to use, and helpful at combating the effects of RF. See earthing.com for more info. I strongly recommend installing your own grounding rod (also available from this site) rather than using the wiring in your house; resistance and electrosmog on the building's ground circuit can diminish the effectiveness of grounding for some people.
You should also be aware of ground current that results from electrical distribution systems; in areas with a significant voltage gradient (such as, for example, near substations, or in rural areas utilizing the earth as a return conductor), earthing may not be advisable. You can measure this voltage gradient using a simple voltmeter such as those available at Radio Shack (also fun to measure the drop in your body voltage that you get by being grounded) by placing the two leads in the ground a few feet from one another; ideally, the gradient will not be more than a few millivolts per meter of AC voltage. The key point about earthing is that when you do it you literally reconnect the earth; it's basically just a surrogate for standing barefoot on the ground. Which, when you think about it, is what our species did for most of its history.

3. NEGATIVE ION THERAPY. I have found a medical device called the E-Power to be helpful; I use it every night while I sleep (laying its charged belt flat on your mattress under your sheet and turning it on while you sleep is a good way to get in a lot of time with it). It is, however, not cheap; for those on a tight budget, grounding is a better way to go. Also, don't use it at the same time as you are grounding or you will get shocked.

4. DETOXIFICATION AND DIET MODIFICATION/SUPPLEMENTATION. This is best done in consultation with a naturopath. For me, it meant taking various vitamins, changing my diet, having my mercury fillings removed by an experienced mercury-free dentist, and doing heavy-metal detox using calcium-disodium EDTA (use IV or suppository form; avoid oral form). Testing can help determine if this last suggestion is relevant to you, but if you're ES, chances are good that it is. Also, if you're interested in chelation therapy and are unable to find or afford a doctor to supervise it, I suggest doing it soon; the FDA is going after companies that make EDTA suppositories, and such products may soon be a lot harder to get.
Do not underestimate how much metal removal can help! I view it as probably the most important thing I've done to treat this problem. Also, if you're going to get your fillings replaced, try hard to find a dentist that specializes in mercury-free or "biological" dentistry; a poorly done removal can end up releasing a lot of mercury into your body.
If you're in the Seattle area, the dentist I saw was Dr. Feasel.
A directory of mercury-safe dentists is available at dentalwellness4u.com.
EDTA in suppository form is a good way to do metal removal. A good brand is Kelatox. It's available, for the moment, at:
drvitaminsolutions.com.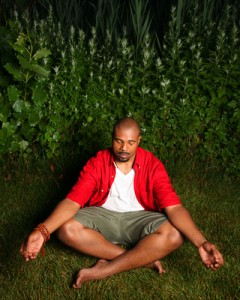 5. MEDITATION AND YOGA. Stress relieving practices can help calm your mind and make you more resilient when faced with RF exposure. The modalities I have found most helpful are transcendental meditation and bikram (or hot hatha) yoga. Hot yoga is one of the most powerful "de- smogging" practices I have found; I do it almost every day, and the practice helps keep me able to function relatively normally in wireless-saturated areas, provided I can stay at least a few feet away from the nearest wireless transmitter. The trick is to find a studio that isn't right next to a cell tower or in an office park with tons of Wi-Fi networks (although if this isn't possible, the practice may still prove a net positive; try it and see). See tm.org and bikramyoga.com/ for more info.

6. MAGNETS. Multi-polar magnets can help stabilize the body's electrical field and are relatively inexpensive. I wear one in each front pocket of my pants, pretty much all the time. Call Seattle Natural Health and I bet they'd be happy to ship you a couple.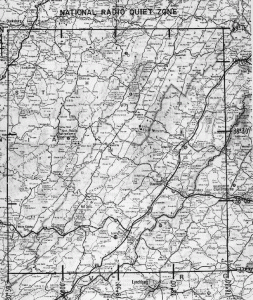 A final thought: Anyone reading this who is so seriously ES that they utterly despair of finding any place to be where they can feel healthy should check out the National Radio Quiet Zone, a large area in Appalachia where RF emissions are strictly controlled in order to allow a telescope that listens to natural RF from space to operate properly. The telescope is located in Green Bank, West Virginia, and the area has become a popular place for ES people to go and recover; some have even moved there. I plan to pay it a visit soon myself! For more info, see: The Quiet Zone and the National Radio Quiet Zone website.
Here's a video about the area:
I hope this information proves useful to someone out there.
photo: © Konstantin Sutyagin | Dreamstime.com
posted in: Featured, THRIVE! JOURNAL | 9,384 views | tags: cell phones, EHS, electrical sensitivity, electromagnetic sensitivity, EMFs, ES, National Radio Quiet Zone, radio frequency (RF), recovery stories, restful sleep, wireless
Leave a reply