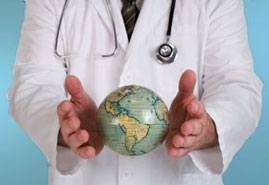 Dear Dr. Rea,
I have severe MCS, right bundle branch block and a breathing problem. Three CAT scans over several months have shown a very small nodule and tree in bud inflammation in both lungs unchanged. Overnight oxymetry test shows oxygen level dropped below 87/88 for 12 minutes. Overnight oxygen has been prescribed. How can I clear up the lung inflammation? I don't want any more scans; have had a malignancy removed by lumpectomy in right breast. The cardiologist has said my breathing problem is not from the heart.

Dr. Rea's response:
You must find the causes – you may have to do a biopsy.
William J. Rea, M.D., F.A.C.S., F.A.A.E.M.