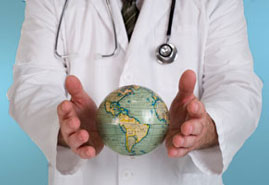 Dear Dr. Rea,
What is your latest thinking on post-polio syndrome and environmental toxins? Is there a connection between food sensitivities – which come out as so-called allergic reactions (sinus issues and running nose) – and post polio syndrome? What is known about post-polio syndrome and imbalances of hormones? What are the best protocols to mitigate the above problems?

Dr. Rea's response:
Prior nerve damage can increase environmental sensitivities, including food sensitivities. Hormonal imbalances can also occur. My treatment approach would include avoidance of pollutants in air, food, and water; intradermal provocation-neutralization for polio, fluogen, molds, foods, and chemicals; a vitamin/mineral/amino acid supplementation program; and administration of autogenous lymphocytic factor (ALF).
William J. Rea, M.D., F.A.C.S., F.A.A.E.M.