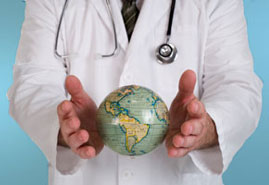 Dear Dr. Rea,
I have had MCS for 15 years. I avoid some 50 foods and I rigidly rotate those I tolerate, losing a few more each year. The greater challenge is poor absorption, resulting in an underweight condition of 30 pounds and low energy regardless of consumption. In your opinion, can this condition be treated independent of the MCS?

Dr. Rea's response:
No, this condition cannot be treated independently. Your foods need to be neutralized and your chemical load has to be decreased.
William J. Rea, M.D., F.A.C.S., F.A.A.E.M.

[Editor's note: Please also see these resources, which might be helpful to you – How to Plan a 4-Day Rotation Diet, EFT for MCS (and food allergies).]