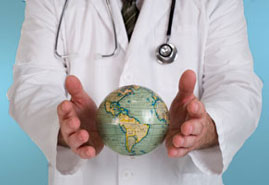 Dear Dr. Rea,
Can I use allergy shots if I have MCS? What kind of organic supplements do you recommend for allergies and asthma? Thanks!

Dr. Rea's response:
Yes, you can use allergy shots with MCS, but you must use the provocation neutralization method. The supplements I recommend are vitamin C, A, E, D, and B-complex.
William J. Rea, M.D., F.A.C.S., F.A.A.E.M.